HP today announced at  IFA 2016 exhibition  not only a gaming computer Omen's X , but also a couple of very unusual compact systems.  One of the novelties, called HP Elite Slice, different modular design, and the second - HP Pavilion Wave - an unusual design and shape.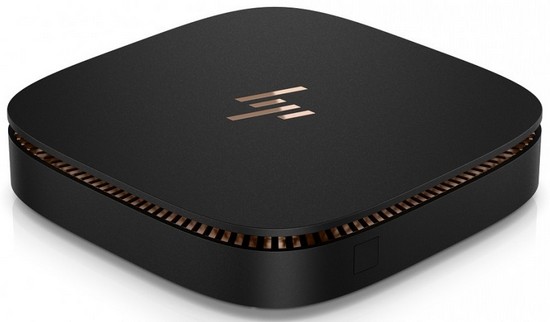 HP Elite Slice  system is aimed primarily at business users, and has, as mentioned above, the modular design.  The main module is itself a mini-computer, which may be based on an Intel Core Skylake processors, up to Core i7, and may include up to 32 GB of RAM, and a drive for data storage.  Also here are the ports USB 3.1 Type-C and Type-A, network port, DisplayPort connectors and HDMI, and the module Wi-Fi 802.11ac.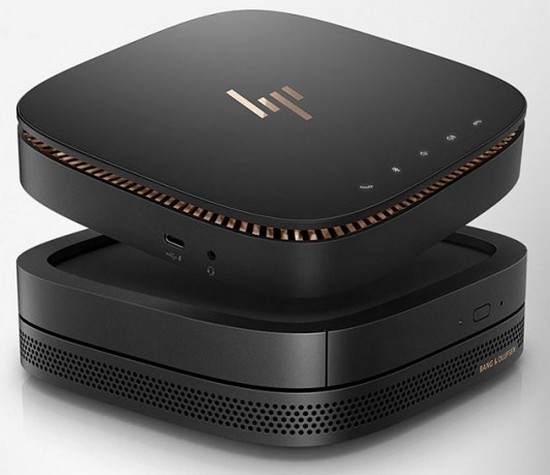 Bottom to the base unit can connect additional modules by HP Slice Connector connector, similar to USB Type-C.  Currently, HP is ready to offer a module with the speaker system from Bang & Olufsen, HP ODD module with an optical drive for CD and DVD discs.  Also, the main unit will receive a removable upper cover.  For example, HP Collaboration Cover lid has convenient touch-sensitive buttons for ease of use Skype for Business.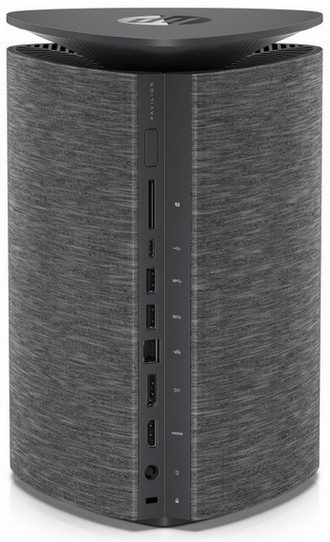 HP Pavilion Wave Computer-oriented already at casual users.  Outwardly, this new product is very similar to the speaker from the company Bang & Olufsen.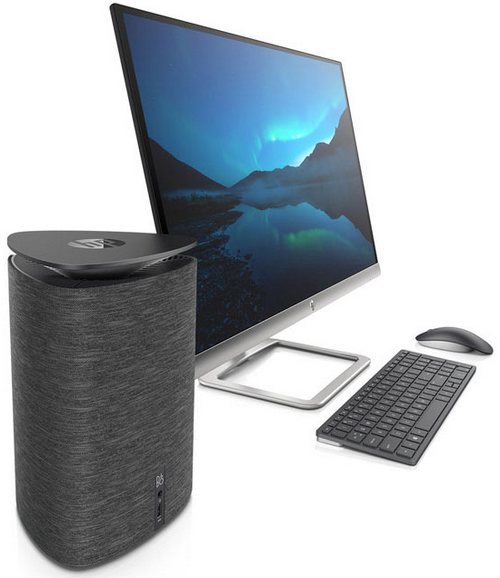 Inside HP Pavilion Wave computer speakers can be installed processor Skylake generation Intel Core to Core i7, as well as up to 16 GB DDR4 RAM, discrete graphics card AMD Radeon R9 M470 (optional) hard drive capacity up to 2 TB, and a pair of SSDs 128 GB each.  Interfaces includes a wireless communication module Wi-Fi 802.11ac and Bluetooth 4.2, as well as three ports USB 3.0, one USB 3.1 Type-C, HDMI and DisplayPort, and LAN port.

Sales of computers and HP Elite Slice Pavilion Wave will begin this month at an estimated price of $ 700 and $ 550, respectively.  

Select Rating :

HP has introduced two unusual compact system Elite Slice and Pavilion Wave
Add Comment ( 1 )
HP HAS INTRODUCED TWO UNUSUAL COMPACT SYSTEM ELITE SLICE AND PAVILION WAVE