The utility IDEAL administration is intended for facilitating the process of networks administration in the operating systems Windows NT/XP/2000/2003. It support both : local , global networks and Internet. IDEAL administration allow a rapid safe access to servers and workstations , it work with data bases , objects displacement  , functionality monitoring , etc....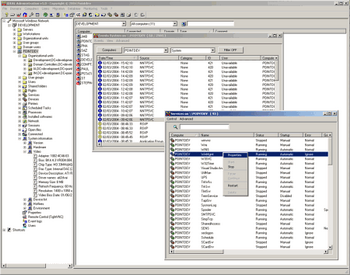 To download IDEAL administration v.8.3 click here (19,3 mb., Shareware, Windows all).
Download It Now For Free.
ideal administration v.8.3