NVIDIA Corporation first demonstrated the image board with the graphics processor Pascal half a year ago, in the spring event GTC 2014. Associates WCCFTech managed to compile information on Pascal, .  First  early prototype Pascal is on board with connector type mezzanine focuses on the use in server systems.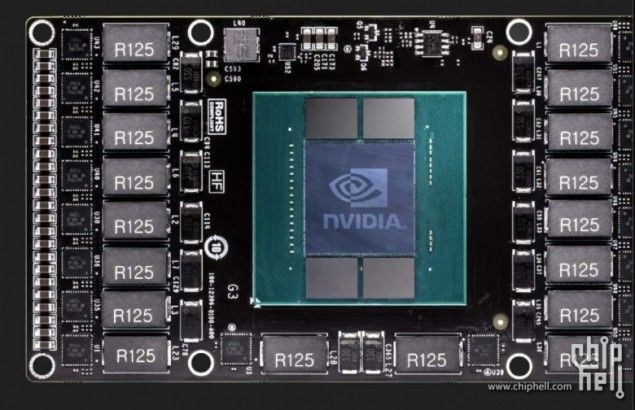 More recent images obtained show  only a fragment of the board.  The graphics processor generation Pascal surrounded by four memory chips type HBM2.  It is assumed that the GP100 will be issued on 16-nm technology using FinFET at the facilities of TSMC, the chip area will be 500-600 square millimeters, and the number of transistors will reach 17 billion Pieces.  

Further story has a preferential attitude towards the use of Pascal in server systems, where it reveals its advantages interface NVLink, allowing to transfer data at a speed of from 80 to 200 GB / s.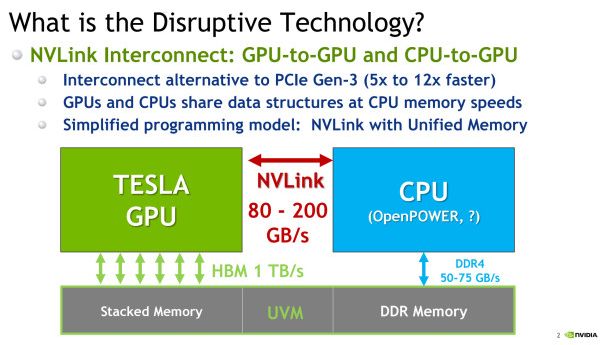 As already mentioned, support NVLink at CPUs level provide only IBM products or ARM architecture .  

Select Rating :

Sample NVIDIA Pascal at industry event
Add Comment ( 1 )
SAMPLE NVIDIA PASCAL AT INDUSTRY EVENT