The patent war Apple and Samsung continues.  The American giant has appealed to the Supreme Court SShAs requested not to consider the last appeal filed by Samsung .
Recall, back in December, a US court found Samsung guilty of violating Apple's patents and ordered it to pay under the agreement $ 548 million. Samsung, initially agreed with the outcome in this case, and even to pay damages, then filed an appeal.  In particular, the South Korean manufacturer asks the US Supreme Court to review the Apple design patents, and check whether the lower courts correctly applied the law in relation to patents for design.
And Apple lawyers, in turn, said that the issues related to the violation of patents for industrial designs and reparations have been resolved, and not worthy of consideration by the Supreme Court.  An American company claims that there is no reason to extend the consideration of the process.
And Samsung's lawyers argued that if the Supreme Court does not intervene in this matter, it could have a negative impact on the innovative development and the entire US economy.
We add that Samsung has already paid Apple $ 548 million and if the Supreme Court will be on the side of the South Korean manufacturer, Apple will have to return the money back.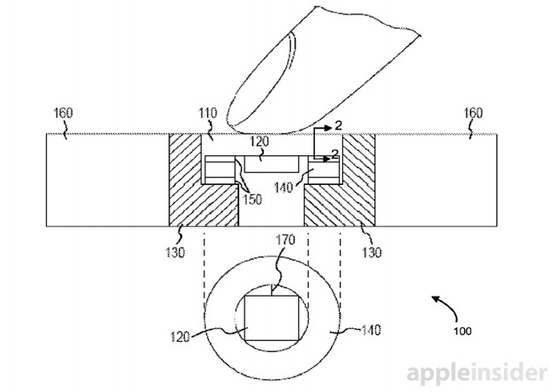 Meanwhile, the Office for registration of the US Patent and Trademark Office has approved a patent once Apple, filed back in 2013.  According to AppleInsider, this time to the American giant was able to patent the technology to create sensitive to the force pressing the Home with built-in fingerprint scanner Touch ID.  The principle of operation is similar to the 3D Touch system, which appeared in the iPhone 6s and iPhone 6s Plus last fall and ensuring their screens, touch sensitivity.  Apple offers to establish a capacitive sensor, touch sensitivity, directly under the sensor Touch ID.

Select Rating :

Apple is asking the US Supreme Court to not consider Samsung appeal
Add Comment ( 1 )
APPLE IS ASKING THE US SUPREME COURT TO NOT CONSIDER SAMSUNG APPEAL