At an informal meeting with journalists, 26 August, the Korean company Samsung has introduced its new smartphone Galaxy Alpha.  The unit was officially announced.  
we have already mentioned Exynos 5430 processor, which will be installed in the new product .  
Home sales in Russia is scheduled for 18 September 2014 at 18.00.  Pre-order the device is available from 15 August to 17 September.  At the same time, you can get a gift bag-cover S-view.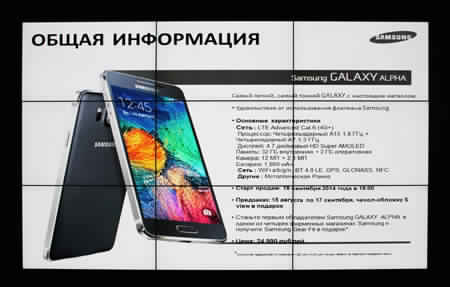 Initially the smartphone will be available in two colors - black and white.  Later they will be joined by gold and silver options.  
The Korean manufacturer is positioning the device as the second flagship in the line of Galaxy, which is not on a direct comparison with the Samsung Galaxy S5.  Features are decent, but not as advanced as compared to SGS5.  The main advantage is the compact format and a stylish appearance.  
Galaxy Alpha looks and feels like a quality device.  Smartphone compact, thin (6.7 mm), lightweight (115 grams) and fits comfortably in your hand.  Impacted by a 4.7-inch display.
Textured plastic back panel is removable.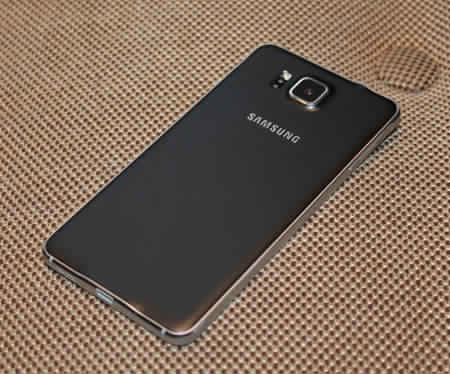 The battery capacity is 1860 mAh.  The device supports fast data transfer format 4G + (LTE category 6).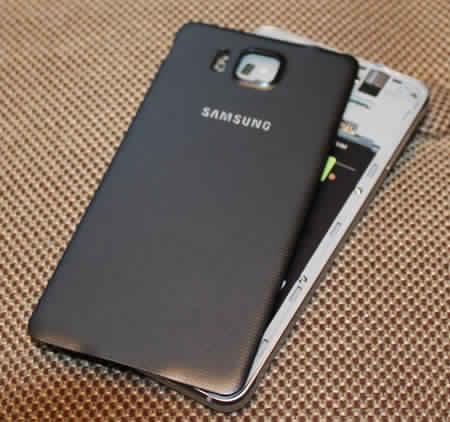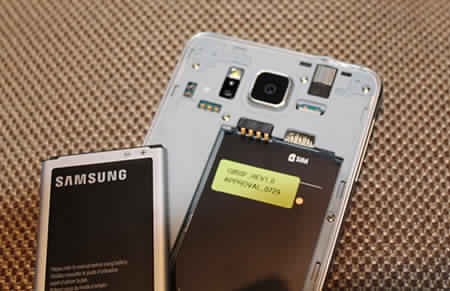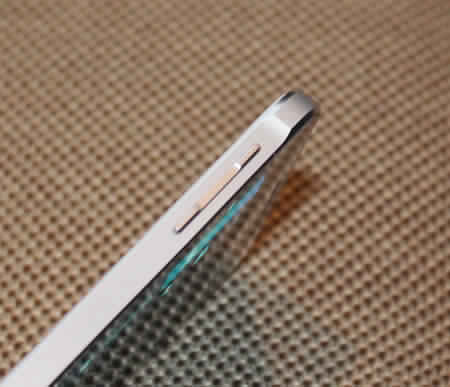 Ringing speaker, microphone and spoken USB connector located on the bottom.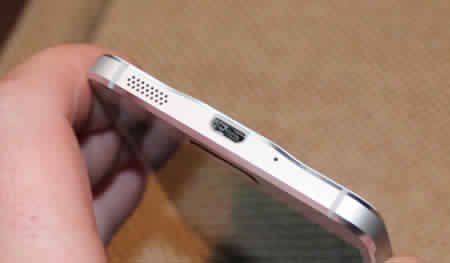 Top 3.5 millimeter jack for headphones and microphone noise reduction.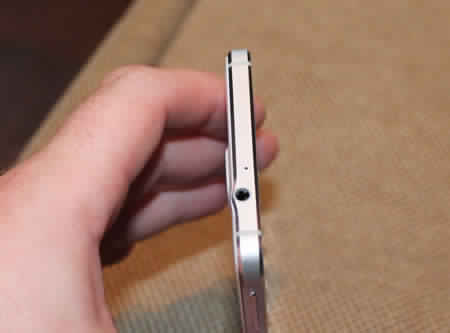 All sensors and front camera on the spot.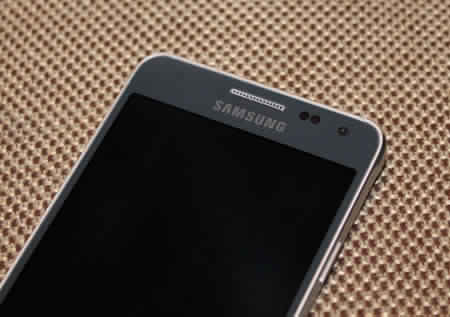 Under the screen are the familiar mechanical button and two touch-sensitive.  The fingerprint reader is present.
The camera module with sensor heartbeat.  Functional S Health in the smartphone also introduced.  A few test shots on the main 12 megapixel camera at first glance seem like a good quality.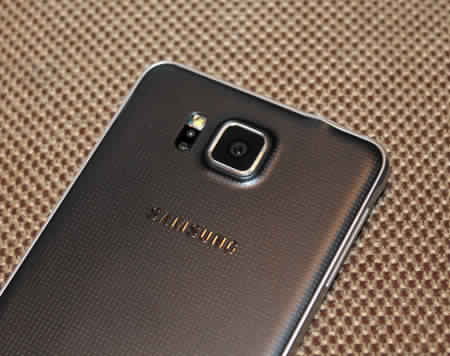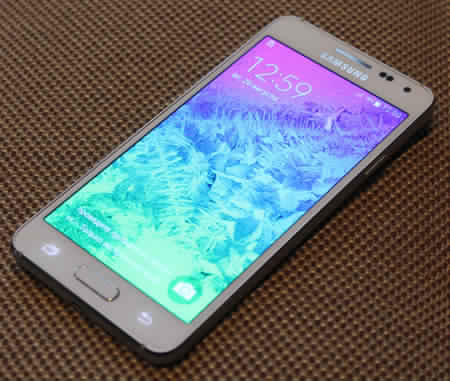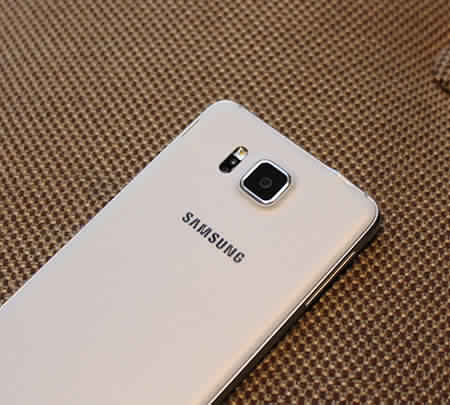 Galaxy Alpha interface is functional and works quickly assembled smartphone good.  

Select Rating :

Samsung showed smartphone Galaxy Alpha