Today appeared the new version Of wise registry cleaner, free software witch remove unnecessary, damaged and simply incorrect registry information. Wise registry cleaner analyzes the system and derive a comprehensive list, where you will be able to examine each record before its removal. Moreover WRC can work in the full-automatic mode.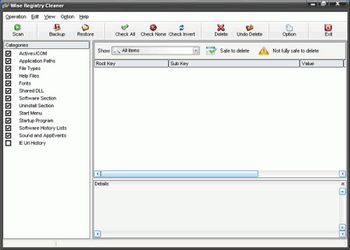 The download wise registry cleaner v.3.4 click Here (1,1 mb., Freeware, Windows all).
Download It Now For Free.
wise registry cleaner v.3.4