ICQ 6.5 is continuing a series of popular Internet pager, users of which are millions of people around the world. The program makes it easy to exchange messages and files to registered users, look for friends on interest, participate in audio and video chat, send greeting cards and invitations, share photos, play, make calls from PC to PC or PC to phone, and other.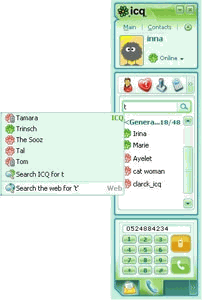 To download ICQ v.6.5 Build 1041 click the following link: (15,9 Mb, Adware, Windows All).
Download It Now For Free.
icq v.6.5 build 1041