Program with a huge range of functions, and support multiple media formats, the only media that you really need on your PC! In addition to playing audio and video files, you can control media collections and digital video recorder. This program requires relatively little RAM memory and CPU power. Flexible settings and user friendly interface will help customize player individually to each user, and the equalizer with numerous options will provide an opportunity to output the desired sound. It can: play audio and video files that work as alarm clock, create play lists, it can watch and record TV and radio.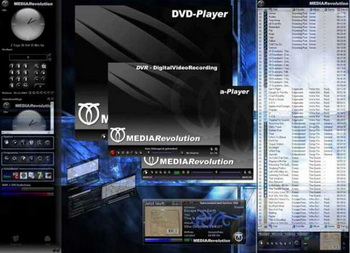 To download MEDIA Revolution 2.6.4 click the following link: (20 Mb, Shareware, Windows 2000/XP/Vista/Server 2003)
Download It Now For Free.
media revolution 2.6.4