Foobar2000 was created by the authors of Winamp (Peter Pawlowski), it is more compact in the specific exterior , but in this case similar in functionality. foobar2000 is intended exclusively as music player , being limited to only one basic modules for interface and support popular audio files formats .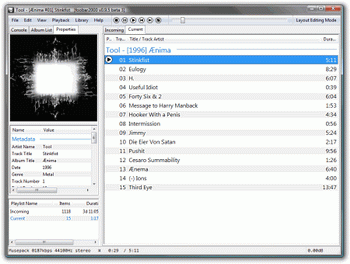 Media Library is now aware of newly installed decoder components and will re-check your folders for files that could not be indexed before.
New options to control tag fields searched by simple search queries, in Advanced Preferences.
Various bug fixes and cosmetic changes..
To download Foobar 2000 v.0.9.6.4 Final click the following link:(2.9 MB, freeware, Windows all):
Download It Now For Free.
foobar 2000 v.0.9.6.4 final