Vispa is small free utility, which allow to increase the operating systems (Windows) security, and also capable (in some cases) to increase the OS speed  . This program is based on the initial codes xpy version 0.9.8, but it has many small, but useful modifications.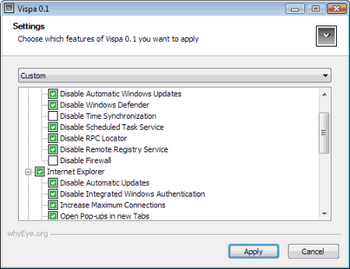 To download Vispa v.0.5 click the following link (73 KB, Freeware, Windows vista).
Download It Now For Free.
vispa v.0.5