NOD32 is an antivirus software which protect your system from viruses and spy intrusion, it scans in real time your files and detects all newest harmful threads and malware. Algorithm used in NOD32 allows to keep your PC safe, and your personal information and important data inviolated.
It is updated frequently and do not require a lot of system resources even when scanning.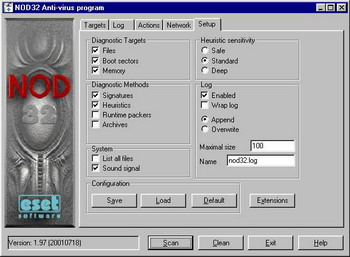 To download NOD32 Antivirus System 3.0.658 choose your OS version (Shareware, Windows all).
Download It Now For Free.
nod32 antivirus system 3.0.658