Today appeared the image of 3D-card KFA2 GeForce GTX 680 Hall of Fame (HOF), the European market begun to accept pre-orders for this product.  The product under the brand KFA2,  is already available on UK site for 530 pounds.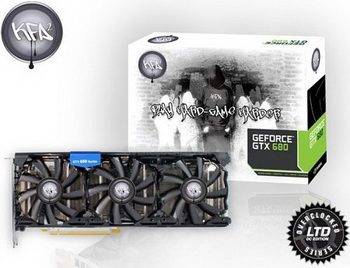 New card include a original circuit board and is equipped with a proprietary cooling system.  An interesting feature that distinguishes KFA2 GeForce GTX 680 Hall of Fame compared to other GeForce GTX 680, is typical color of the PCB.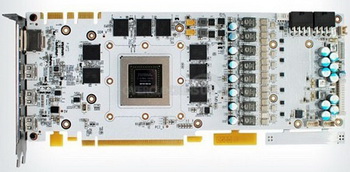 In the configuration of graphics accelerator enter 2 GB GDDR5 memory . memory bus is connected to the GPU with 256-bit .   Memory clock speed is 1502 MHz (effective 6008 MHz).
Stable operation at high frequency provides a powerful multi-phase (8 + 2 + 2) .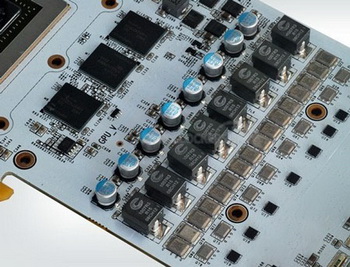 The design of the cooler consists of three 90-mm fan, a large aluminum radiator and a few copper heat pipes.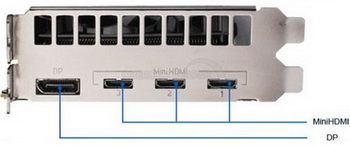 Deliveries of cards will begin in 11 May.


Related Products :