The market of liquid cooling solutions presented unattended type, requiring minimal user effort for installation.  Sometimes developers offer kits containing all the necessary components, but in this case, the assembly remains concern for the buyer.
Swiftech Company released the processor cooling system H220-X, which is a set of waterblock Apogee XL, pump MCP30, two fans and Helix 240mm radiator series MCR-X20.  The system is pre-assembled and charged with and only requires the user to install.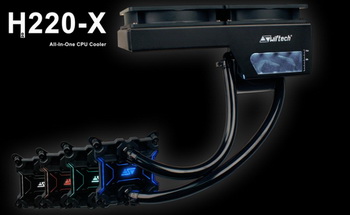 The waterblock is compatible with all current Intel and AMD, can be purchased separately to mount the platform Intel LGA 775 and LGA 1366. H220-X Cost is $ 140.