Since the announcement of SSDs SanDisk X300 , we do not publish more news, dedicated to innovations in this field.  
The first in the chronology became Apacer: October 3 was published a press release dedicated line drives Apacer Thunderbird PT910, made in the form factor expansion card interface PCI-Express 2.0 x2.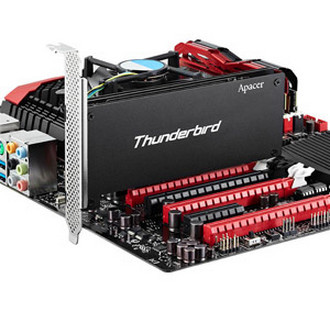 (Source: Apacer)
The company did not apply for too technical component Thunderbird PT910, limited only by indicating the speed characteristics: sequential read - to 830MB / s, write - to 790MB / s, IOPS - 100 000 Total released two versions that differ in volume of 256 and 512 GB.
However, in the vast network provides an overview from which you can learn all the basic details: drive is made up of three separate boards, hidden in a special casing, and is based on a combination of NAND-controller SandForce SF-2281, MLC NAND process technology in the produced IMFT 25nm and RAID -Controller Marvell 88SS9220.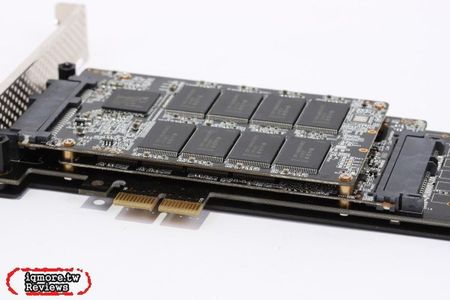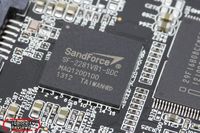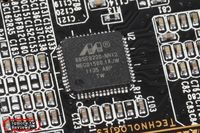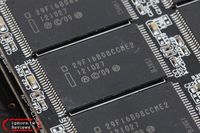 The drive can be bootable and is AHCI-device without the need to install any additional drivers. The only minus is the performance level  :  practically does not differ from conventional SSD, based on a single SF-2281 controllers, and executed in a traditional form factor 2.5 "interface SATA3.
Price positioning Thunderbird PT910 is not yet clear.
Almost simultaneously with the Apacer company Fujitsu (the one that at one time produced the HDD, then became famous as a manufacturer of laptops, letting them in conjunction with Siemens) presented a series of Extreme Series drives form factor of 2.5 "with a thickness of 7 mm and body interface SATA3.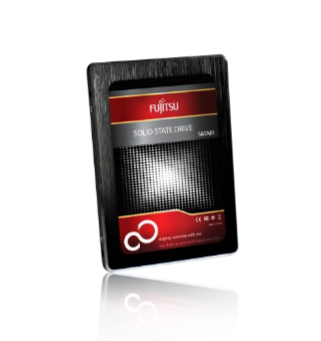 (Source: Fujitsu)
They are based are also controllers SandForce SF-2281 and the new MLC NAND production Micron, released on 16 nm process technology.  On linear read and write operations are promised 550 and 510 MB / s.  Impressive declared by Price: $ 149, $ 269 and $ 550 for the modification of 128, 256 and 512 GB, respectively.  In this case, firm guarantee, regardless of price, is, by modern standards, the minimum - 3 years.
Then the company that attracted attention was again Apacer, presented the drive AS710 TurboIII.  
(Source: Apacer)
It is noteworthy that the device is equipped with two interfaces: in addition to SATA3, there is USB 3.0.  When you connect to SATA promises sequential read speed up to 550 MB / s sequential write - up to 530 MB / s.  When connected to USB 3.0 - up to 420 and 380 MB / s, respectively.
And yesterday the company announced a new ADATA drives Series SR1010.  Devices are made in the form factor 2.5 "and belong to the class of enterprise products.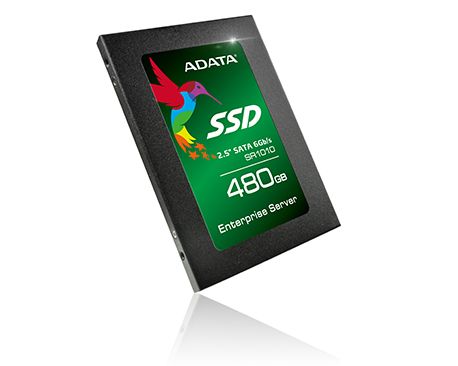 (Source: ADATA)
But the most interesting point is that the stated use of the controller Seagate SF-2581.  
ADATA SR1010 will be available in three volumes - 100 (which is 100 instead of 120 GB, obviously, the standard allowance was not enough), 240 and 480 GB.  Speed characteristics indicated very sparingly: up to 550 MB / s on a linear reading and writing.  
Mushkin today announced the launch of a series of drives Chronos G2.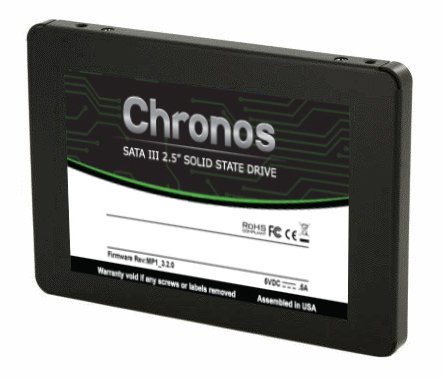 (Source: Mushkin)

 

This is yet another clone of widespread platform SandForce.  Chronos G2 line will consist of four versions in volume 60, 120, 240 and 480 GB.  Drives are made in the body of the form factor 2.5 "interface and equipped with SATA3.


Related Products :