At its booth at Computex 2016, which is now open its doors to visitors, MSI has unveiled many new products, including three new motherboards. On one of them  is the MSI X99A XPower Gaming the Titanium . The second novelty is the MSI 970A Gaming Carbon the Pro . But the most interesting is the last  with a mysterious name MSI Z2T0-Anniversary.
Let's start from MSI Z2T0-Anniversary . Apparently, this is the first photo of the motherboard with Intel 200 series chipset.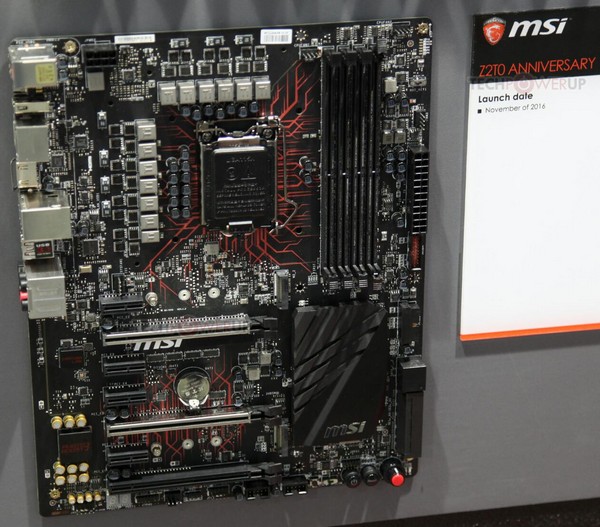 The motherboard, which is likely to receive the name MSI Z270-Anniversary, will be designed for use with Intel Kaby Lake processors, which will be released later this year. The MSI board is equipped with a CPU socket LGA 1151, and also has a very impressive power system. . In the description next to the motherboard is specified only that it will be released in November 2016.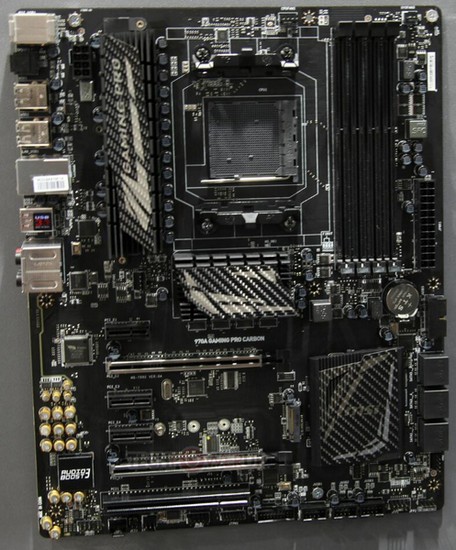 MSI 970A Gaming Pro Carbon motherboard, as the name implies, will join the "carboxylic" MSI series motherboards, and, like all members of this line will be different under the carbon fiber trim. MSI 970A Gaming Pro Carbon is based on chipset AMD 970 + SB950, and able to offer support for dual-channel DDR3-2133 memory mode, and solid state drives M.2 (20 Gbit / s), including NVMe. In addition, the board received a port USB 3.1 Type-A and Type-C, as well as Gigabit LAN controller from Intel.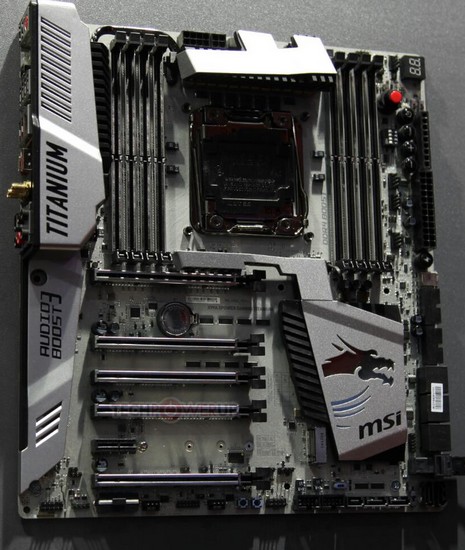 Related Products :