The video card NVIDIA GeForce GTX 1080 Ti reached our Laboratory on time, and therefore the review of the novelty was published yesterday.  Video cards performed by Founders Edition, which participated in the reviews, should go on sale in the coming days.
The Argentinean enthusiast Alan Alberino already managed to register the novelty in the HWBot ratings , but his efforts were limited to overclocking the video card to frequencies of about 2100/11792 MHz without modifying the standard cooling system, paired with the AMD Ryzen 7 1800X processor, which, with the help of an unattended liquid cooling system, operated at a frequency 3975 MHz.
It can not be said that this combination turned the Argentine into unconditional champions, but the first entries in the database for the GeForce GTX 1080 Ti were made.  As you can see, in absolute ratings the results are far from record.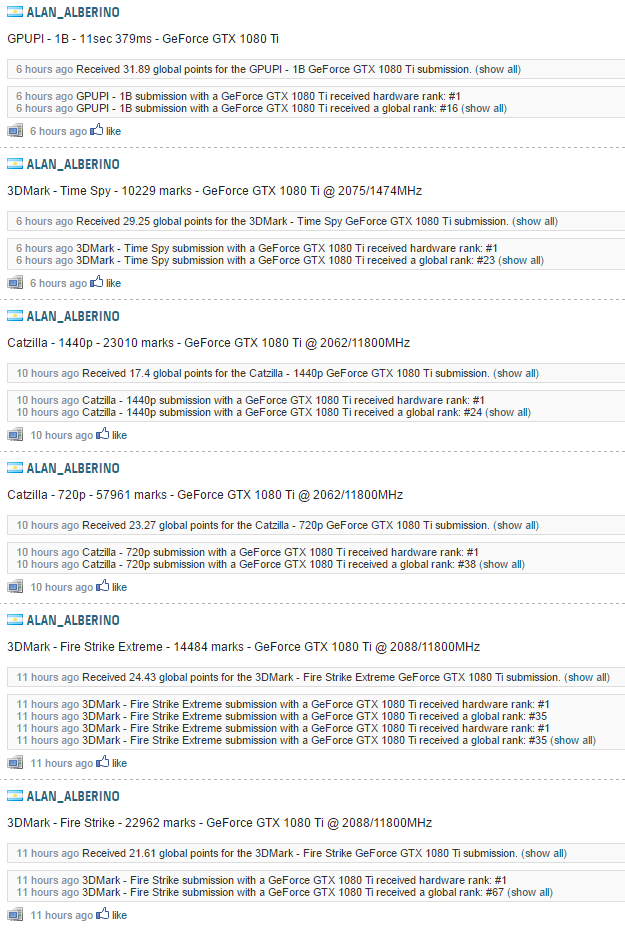 Related Products :