In November of last year it became known about Intel's intention to release the first 32-core processors in the new Purley server platform.  At the moment,  Intel Xeon E5 line has the largest number of cores in 22-core models.  It was assumed that 28-core Xeon E5 processors will be part of the Purley platform, but, perhaps, AMD plans to release 32-core Naples processors on the Zen architecture forced Intel to adjust the plans.  So, we are waiting for the 32-core Xeon E5-2699 v5 models that will refer to the Skylake generation, or rather Skylake-EP, which means using up to four processors in one board.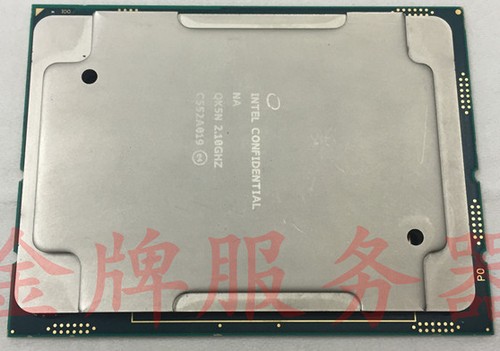 The other day, we found data on the performance of a 32-core Intel Xeon processor in the Geekbench benchmark.  Judging by the data (the clock frequency rose to 2.3 GHz) - this could be the desired 32-core model Xeon E5-2699 v5.  On average, in the test, the processor with support for 64 computational flows gained 50 thousand points and about 4000 with a load of only one core.
The release of the novelty (and the Intel Purley platform) is expected closer to the middle of this year.  In other words, roughly the same time as the announcement of AMD Naples.   Xeon E5-2699 v5 processor will receive a LGA 3647 processor socket with support for up to 12 DDR4 memory slots (a six-channel memory controller is integrated in the CPU).  The new platform will receive built-in support for Intel Optane memory, support for AVX-512 instructions (Advanced Vector Instructions-512) and OmniPath interface with bandwidth up to 100 GB / s. The TDP level  is 165 watts.  The base frequency of the processor is expected at 2.1 GHz with automatic increase to 2.3 GHz.

Related Products :