One of the main drawbacks of wireless headphones-inserts is the lack of reliable mechanical communication with a person. AirPods can simply fall out of the ear in an environment where it is difficult to ensure their safety in subsequent moments.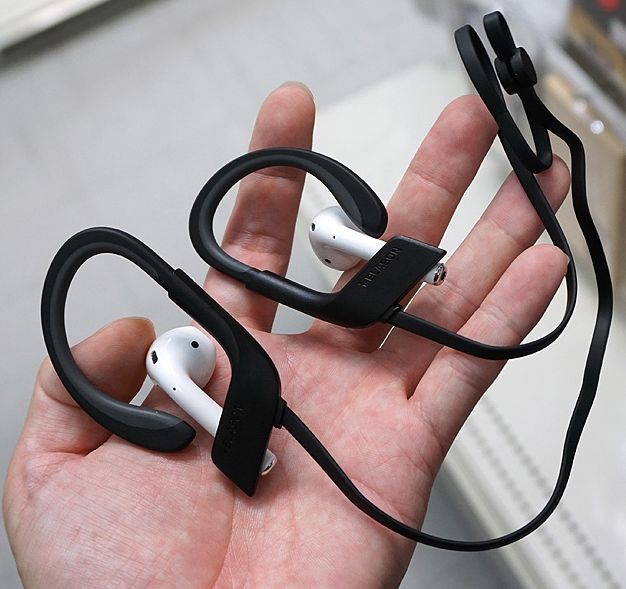 Colleagues from the Japanese site AKIBA PC Hotline claim that the solution to this problem has already been invented - just connect the headphones again with a cord.  In addition, for the reliability of fixation , one of the accessory manufacturers provides a special clip.
The color of the fastening can be chosen between black and white, in the collection the whole construction does not look very elegant, but inspires a sense of confidence in the safety of AirPods.
The length of the soft cord is about 46 cm, it can be adjusted with the help of regular clamps.  


Related Products :