Lisa Su herself admitted, that the company should get rid of the image of the manufacturer of inexpensive processors.  In addition, the business of AMD should grow at the expense of central processors.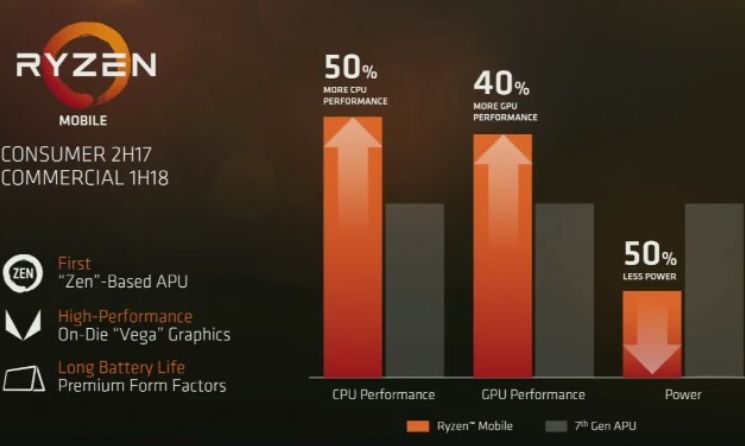 The first slide allows us to understand which AMD processor promises we are waiting for in the near future.
So, ready computers based on AMD Ryzen 7 and Ryzen 5 desktop processors, whose range we already know well, will be presented by five leading OEM manufacturers already this quarter.  In the third quarter AMD Ryzen 3 processors will enter the market.
The second half will also bring the debut of Ryzen Pro's "commercial" processors in the desktop segment, and Ryzen hybrid processors in the mobile.  AMD confirmed that Raven Ridge hybrid processors will combine up to four cores with a Zen architecture and eight streams, and their graphics subsystem will belong to the Vega generation.  In the desktop segment, Raven Ridge processors will appear before the end of this year, but Ryzen Pro versions based on them will be written in finished notebooks not earlier than the first half of next year.
Comparing the mobile processors Raven Ridge with Carrizo and Bristol Ridge, AMD says about the increase in the performance of the computing cores by 50%, the increase in graphics performance by 40%, as well as the reduction of energy consumption by 50%.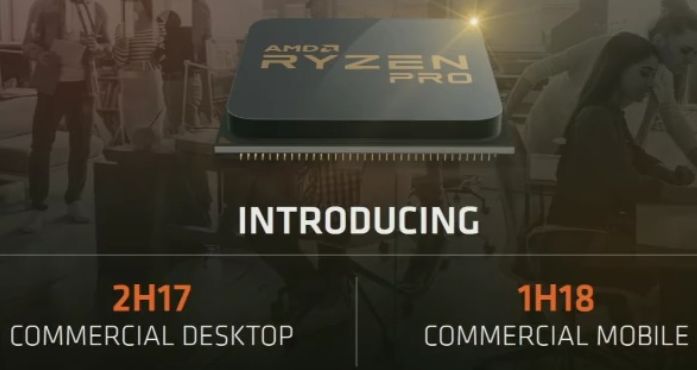 Related Products :