A new killer  flagships called OnePlus 5 will be presented on June 20.  
 Amazon India announced that OnePlus 5 will be equipped with 8 GB of RAM.  This is confirmed by the data of Geekbench.  The benchmark site says that the smartphone OnePlus 5 with model number A5000 in addition to 8 GB of RAM is also equipped with eight-core Qualcomm Snapdragon 835 processor with a clock speed of 1.9 GHz.  It runs under the mobile operating system Android 7.1.1 Nougat.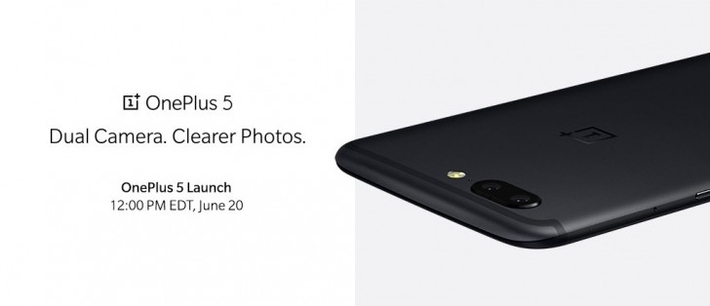 If you believe the chapter OnePlus Pete Lau , OnePlus 5 will be the thinnest flagship smartphone.  It will receive a 5.5-inch QHD display, up to 128 GB of internal memory, a dual 16 megapixel primary camera, a 3300 mAh battery, a USB Type-C port and a fingerprint scanner.  Its cost will not exceed $ 500-550.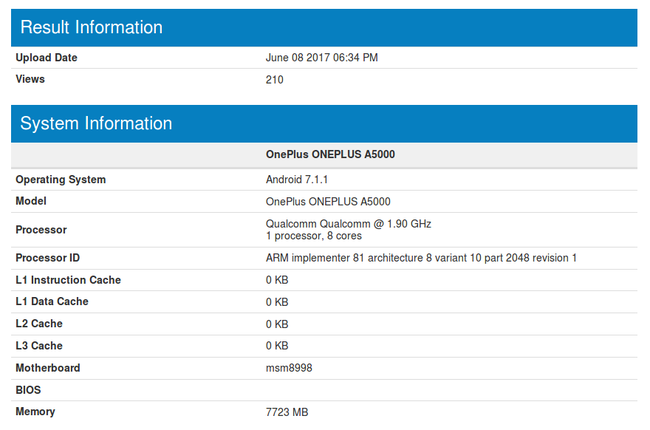 OnePlus has already declassified the design of its new smartphone by publishing its image on its Twitter page.  It is clad in a thin aluminum case, on the back of which there are inserts for antennas and a dual main camera with a dual LED flash.  


Related Products :