The first photographs of video card on the base of  chip  g80 already apperaed some time ago.
In order again to be convinced by the fact that GeForce 8800 GTX will not liquid cooled , let us presente the photograph of the video card  asus EN8800GTX/HTDP/768M, which appeared on the pages one Asian forum.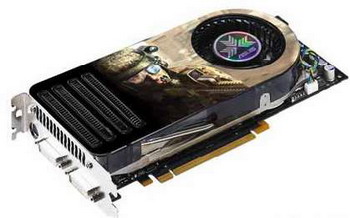 Thus, the air cooling system occupies the space of two slots , she uses thermal tubes. from first look such cooler combines acceptable effectiveness and low noise level .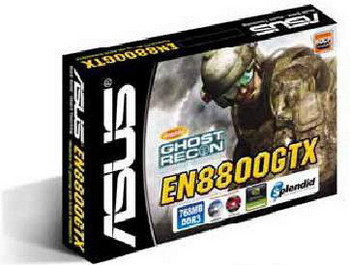 To the photograph is not of the best quality, but it clearly show the 8800gtx product from asus.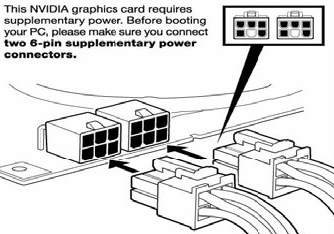 By the way, the video card  geForce 8800 GTX uses two power connector , but it only six pin power connctor.there is no 8 pin and 6 pin power connector ,as it was considered earlier. In the package with the video card are supplied two adapters, that make  possible to connect video card to the ordinary molex connetor of unit power.

The mentioned characteristics Of asus EN8800GTX/HTDP/ 768M are not differed  from standard. Video card  operates at frequencies 575/1800 MHz, is equipped with 768 mb of memory  type GDDR- E, and it has 384- bit bus width,HDCP and  HDTV  are supported.

In the forum indicated are mentioned the prices on the video card  asus EN8800GTX/HTDP/768M and Asus EN8800GTS/HTDP/640M, but their tempting low values ($540 and $410) must not lead you into error.  these video card prices are for suppliers. Recommended retail prices for GeForce 8800 GTX and GeForce 8800 GTS are equal to $649 and $499 respectively.


Related Products :