By :motherboard review
Posted:2007-01-21






xtreview is your : Video card - cpu - memory - Hard drive - power supply unit source







In last half year we actively advertized the processors intel core 2 Duo and this is due to that at the given moment these are the best processors. But the attractiveness of product for buyer is not determined only by the performance but also by price, and the most unpredictable perturbations occur with this aspect.
In connection with the fast appearance of new processors (Intel core 2 Duo e4300) and the expected reduction in prices soon we again await the changes in the rule of processors arrangement from their attractiveness , but we must not forgot also about the cost of system . For gamer now are sufficiently interesting processors the AMD athlon 64 X2, but if we get low-end E6300, and attempt to save on motherboard? Until now, we tested the motherboards for Core 2 Duo, calculated for overclock, i.e., based on chipset i975X and P965, and the price of such motherboard can reach $250-350. Today let us examine the possibility of motherboard, based on chipset i945G, which is evaluated only at $80.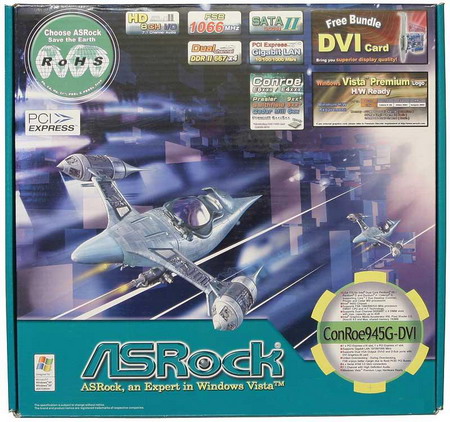 The motherboard aSRock conRoe945G-DVI has the size microATX, and motherboard with such size can rarely has an ideal design. Because of the lack of free area it is necessary to compromise, which are usually solved in favor of compactness, but not convenience. Here and in this case it is possible to criticize developers with not the most successful arrangement of separate elements, but we should remember that they simply did not have many choice.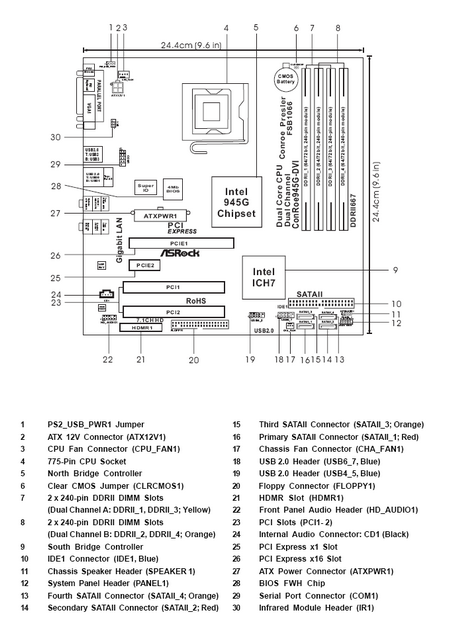 we should note that despite to the lack of place, the developers do not excessively economize and they supply motherboard with four slots for the installation of memory. Support up to 4 GB.
Practically in the center of motherboard is located the 20- pin power connector and the additional 4- pin ATX12V is more convenient ,it is placed not far from the four-phase diagram for the processor power, in which are used the capacitors matsushita.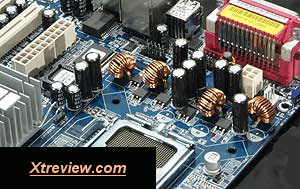 North bridge chipset is cooled by a large aluminum radiator, and the south (intel ICH7) have a small one.
In the region of southern bridge are concentrated a basic quantity of interface . one channel ATA100 with the support of two devices, 4 Serial ATA, two USB 2.0, FDD and unique connector for fans connection if we do not consider the processor fan.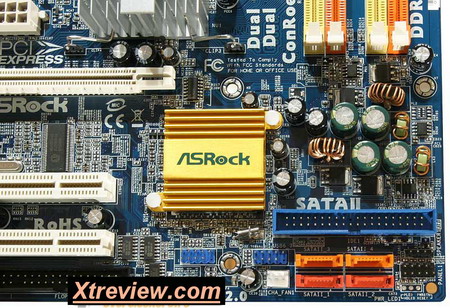 The motherboard aSRock conRoe945G-DVI does not use additional controllers, which expand the functionality of chipset. As the network solution serves Realtek RTL8111B, and the eight-channel sound class high definition audio will ensure ALC888. The corresponding port are in the rear panel, where besides the port for keyboard and mouse, LPT and USB, there is a port D -Sub for the connection of monitor, since the chipset intel 945G has the built-in graphic controller intel graphics media accelerator 950.

The Complete set in this mothboard is not very rich, it includes:
cable FDD and IDE;
two cables serial ATA and one cable for SATA- devices power;
additional COM port;
silencer for the rear panel;
user management and the drivers disk .
Besides that enumerated in complete set enters the card DVI GRAPHICS- SI. It is installed in the special slot of the motherboard, situated in the bottom, next to the FDD port, and it makes possible to connect the second monitor.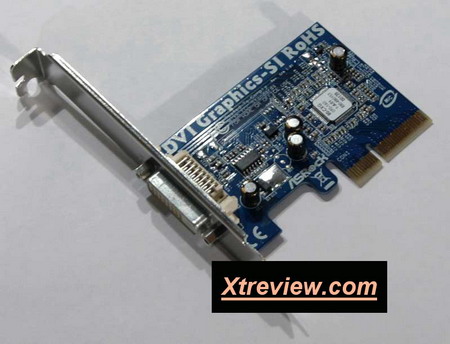 There is some problems with cooler tuniq tower 120 due to opposite pin LGA775 which leads to the temporary or even complete unfitness in the work of system. Unfortunately, ASRock conRoe945G-DVI relates precisely to this type of potentially problematic motherboard as gigabyte (GA-965P-S3).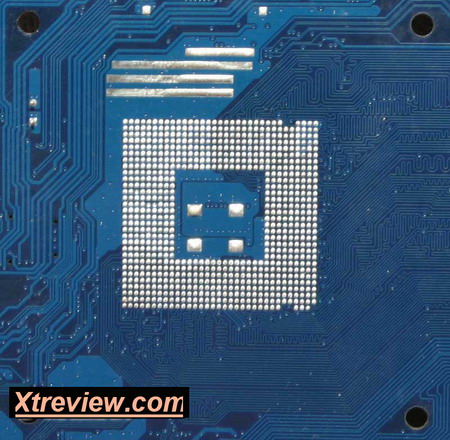 Let us give the summary of technical characteristics for the motherboard aSRock conRoe945G-DVI, taken from the site of producer:
Processors
- LGA 775 processors intel core 2 Extreme/Core 2 Duo/ pentium D/Pentium 4/celeron D
- System bus FSB 1066/800/533 MHz
- Support the technology hyper-Threading
- Support the technology untied overclocking
- The support processors EM64T
Collection of microcircuits
- Northern bridge: Intel 945G
- Southern bridge: Intel ICH7
Hybrid booster

- Smooth control of processor frequency
- ASRock U -COP
- Protection from failures . boot failure guard (B.F.G.)

Memory
- Technology dual-channel memory DDRII
- 4 DDRII DIMM
- Support DDRII 667/533
- Max. volume: 4 Gb
Nests of the expansion
- 2 PCI
- PCI express x 16
- PCI express x 1
- 1 HDMR
Drawing
- Graphic controller intel graphics media accelerator 950
- Pixel shader 2.0, DirectX 9.0
- Max. volume of divided memory 192 mb.
- Two output VGA: support ports DVI- D and D -Sub with independent controllers of display with the use of card DVI GRAPHICS- SI
Audio
- Realtek ALC888, 7.1 channels, High definition audio
Local network
- Gigabit LAN 10/100/1000 Mbit/s
- Realtek RTL8111B (PCIE x1)
- Support wake-On-LAN
Ports

- 4 Ports serial ATAII 3.0 Gbit/s (function hot connection are not supported)
- 1 Port ATA100 IDE (support 2 devices IDE)
- 1 Port for flexible disks
- 1 IR- port
- 1 sequential port (COM)
- The Connector of CPU fans and case
- 20- pin power connector type ATX
- 4- pin power connector 12 v
- audio out and CD in
- Connector for audio interface in the front panel
- 2 ports USB 2.0 (support 4 ports USB 2.0)

Port input-output on the rear panel
- 1 port mouse PS/2
- 1 port keyboard PS/2
- 1 port (VGA)
- 1 parallel port (support ECP/EPP)
- 4 ready to the use port USB 2.0
- 1 port local network RJ-45
- Audio HD: lateral dynamics/rear dynamics/center/bass/linear entrance/front dynamics/microphone
BIOS Functions
- 4 Mbit AMI BIOS
- Support plug and Play
- Support ACPI 1.1
- Support SM BIOS 2.3.1
Support CD
- Drivers, utility, antivirus software (trial version)
Control of equipment

- Processor Temperature sensor
- Case temperature sensor
- Inspection of CPU fan speed
- Inspection of case fan speed
- CPU fan Quiet regime
- Checking voltage: +12V, +5V, +3.3V, Vcore

Accessories

- Brief management of installation, support CD
- Cables for disk drive ATA 100
- 1 cable SATA (additionally)
- 1 cable electric power supply SATA (additionally)
- 1 port (COM)
- 1 HDMR (additionally)
- 1 graphic card DVI GRAPHICS- SI

Operating systems
- Support microsoft Windows 2000/XP/XP 64-bit/vista
Platform
Form factor micro ATX: 24.4 x 24.4 cm
Certificates
- FCC, CE, WHQL
Assembly and first boot of system passed without complications and it is time to introduce the BIOS possibilities of motherboard aSRock conRoe945G-DVI. It is based on the code AMI and it resembles to BIOS of notebooks. To get in bios setup press the key F2, and not Del.
The first window present information and reports the basic information about the system: the model of motherboard , bios version , the type of the installed processor and its frequency, the volume of memory, The number of shared video memory, and the rest.
The basic number of setting is concentrated in the division advanced.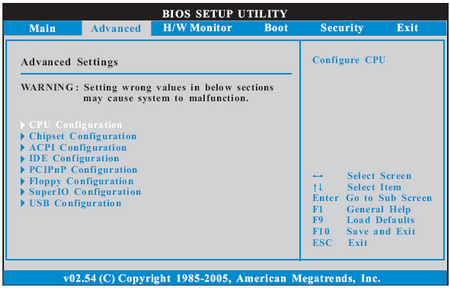 We go directly to the page CPU configuration :-), where we can select the frequency FSB (95-350 MHz) and the system bus PCI express (70-150 MHz). Here it is possible to dispose the work of different technologies, supported by processor. it is possible to decrease the multiplier from the default value .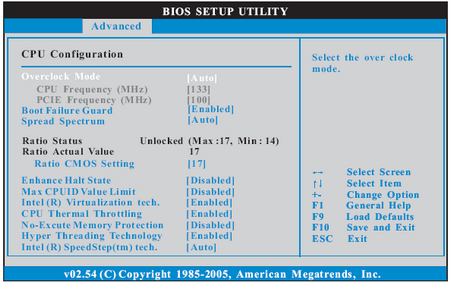 The screen chipset configuration makes possible to select the desired memory frequency (200, 266 or 333 MHz, that corresponds TO DDR2 400, DDR2 533 and DDR2 667), and so to set the basic latencies to it. Here we can select the modes of operation of the built-in video, disable the built in audio and to change change chipset and memory voltage.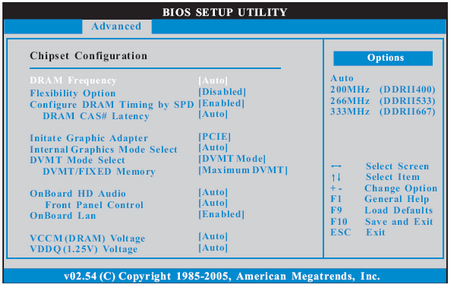 The intervals of variation are very interesting. For the parameter VCCM (DRAM) voltage, which corresponds for the memory voltage, we can select the values high , Middle (average) and Low , or leave to Auto. For the parameter VDDQ (1.25V) voltage the selection is modest ,here we have auto, High or Low. There is no Other possibilities with respect to change the voltage in motherboard aSRock conRoe945G-DVI .
In conclusion we should get in division H/W monitor, where the control of temperatures, volatge and fans rotation speed. For the processor cooler it is possible to set the automatic adjustment depending on temperature.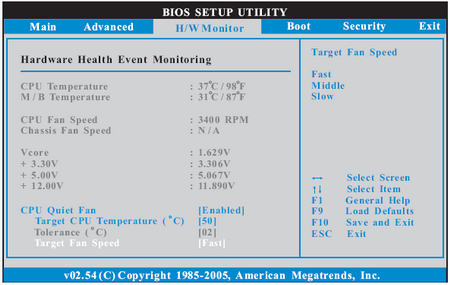 Motherboard – aSRock conRoe945G-DVI, rev G/A 1.01, BIOS P1.5;
Processor – intel core 2 Duo e6300 (1.86 GHz, Allendale, B2);
Memory – 2x1024 MB corsair TWIN2X2048-6400C4;
Video card – chaintech geForce 7900 GT;
Hard disk – western digital raptor WD740GD;
System Cooling – corsair nautilus500;
Thermal-paste – KPT-8;
Power unit – sunbeamtech nuuo SUNNU550-EUAP (550W);
Operating system – winXP SP2.
About the overclocking capability we hoped for overclock of processor to 330 MHz on the system bus. But the maximum frequency, at which the mothboard aSRock conRoe945G-DVI functioned stably, is modest : 290 MHz :-(. the use of the integrated video card did not change the current overclock result.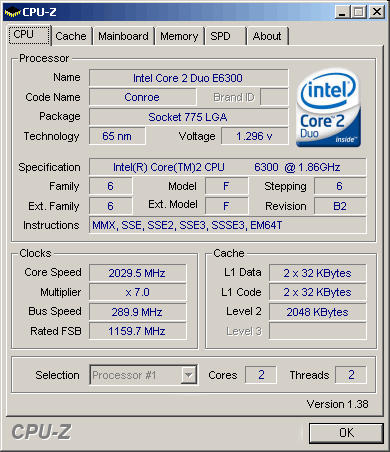 As small comfort served the possibility to set for the memory the divider DDR2 667. As a result it functioned at the frequency of 725 MHz, that made possible to somewhat increase the overall speed.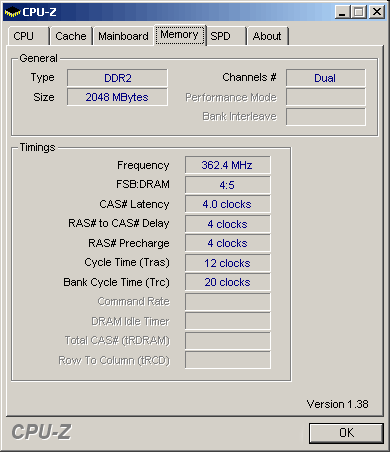 However, since the processor in practice did not overclock , the motherboard aSRock Of conRoe945G-DVI cannot compete with Gigabyte GA -965P-s3, where the processor was overclocked to 3.43 GHz, but memory functioned at the frequency of 980 MHz with the use of latency 4- 4- 4-12.
The Only game where the speed was limited by video card possibilities is F.E.A.R ; in all remaining tests motherboard aSRock conRoe945G-DVI was a complete failure, results are often simply incomparable.
ASRock conRoe945G-DVI is not a motherboard to overclock processors; For an overclocker the motherboard is not suitable,
Some time ago , the motherboard DFI lanParty UT NF590 SLI-M2R/G and Asus M2N32-SLI deluxe succeeded to overclock the processor AMD athlon 64 X2 3800+ to the frequency of 2.9 GHz. Straight comparison is not entirely complete, but, if we look, to the results from aSRock conRoe945G-DVI they are considerably nearer them .we should not here take into account the Intel core 2 Duo e6300 in Gigabyte GA -965P-s3 overclocked to 3.43 GHz.:-)
But not all Athlon 64 X2 can overclock to 2.9 GHz, for this is required a good motherboard, power unit, memory, cooling and some luck :-). However, as alternative can serve motherboard with type of that examined today aSRock conRoe945G-DVI. Any processor core 2 Duo is capable on so insignificant overclock. For this will not be required super-power psu or high-speed memory it is possible to get even with default cooler, but total performance will be completely compared with well overclocked AMD athlon 64 X2.
With the presence of financial difficulties it is possible even to forget about discrete video card for the beginning and to live with the possibilities of built-in video card. Certainly, it is insufficient for contemporary games, but in course of time, when u get some cash it is possible to acquire get something better. Moreover the appearance of processors core with a default frequency system bus 200 (800) MHz and higher coefficient, such as Intel core 2 Duo e4300, will make possible to attain higher frequencies in overclock…






xtreview is your : Video card - cpu - memory - Hard drive - power supply unit source







we would be happy to answer for your question . if you have suggestion or comment regarding this review our support would be glad to help just join our forum and ask u will get the best answer
to discuss check our forum section :-)
RATE THIS REVIEW