By :hardware review
Posted:2006-05-15






xtreview is your : Video card - cpu - memory - Hard drive - power supply unit source







intel merom benchmark overlock review world record
Merom kills 3DMark 2001 - Far beyond 60,000 points!

We're having some trouble finding words to describe Merom at the moment. During the last few days we've reported about new records being set, but we were still missing a few benchmarks. We suspected that Kyosen, which has done it again, had some more results coming, this time of a completely new caliber. That it would be this kind of blowout we had no idea, not even our wildest imagination could've come up with something like this. Using Dry ice Intel Merom T7400 was pushed a bit over 3400MHz and with two water cooled X1900 cards Kyosen managed to achieve a completely devastating result with 3DMark2001, 62398 points
intel merom 3d 2001 benchmark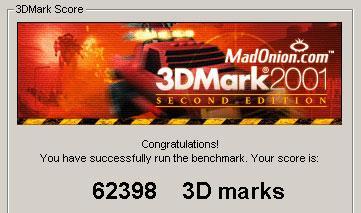 intel merom 3d 2005 benchmark
Not only this but he also set a new 3DMark05 world record, although with only a 5 points margin.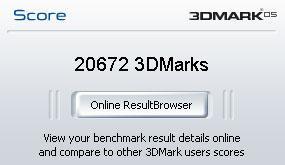 intel merom aquamark benchmark
A new record with Aquamark has also been achieved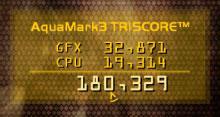 intel merom 3d mark 2006 benchmark
With 3DMark06 he accomlished a very respectful score of 12585, but still a few points short of a world record.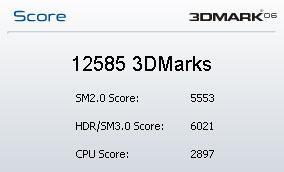 We are getting more and more curious of what Merom's bigger brother Conroe will bring to the desktop market during the third quarter.
those result look pretty impresive
we also mentioned that Intel expects Merom to gain 20% more performance compared to Core Duo; Conroe promises performance increases of 40% over Pentium D 950 while decreasing power consumption by the same amount; and Woodcrest is forecasted to achieve an 80% jump in speed coupled with a 35% drop in power over today's dual-core Xeon DP 2.8 GHz. "Merom is the best processor we have ever built," summed up Pat Gelsinger, who runs Intel's digital enterprise group. Gelsinger added that Merom will be the most power-efficient processor on the market, and will give Intel a "very strong position" - strong enough, in fact, that Intel no longer feels the need to develop an integrated memory controller for Merom at this time.
Once you wipe away some of the superlatives and hyperboles, the numbers produced by Intel have certainly impressed analysts and journalists here. But new questions have arisen: Why is Intel just now able to claim such performance and power jumps? What changed, besides the company's attitude, between last fall and today?
According to the company, there are five key components that are responsible for the progress made with Merom:
The chip can process four instructions per clock cycle - one more than Core Duo.
The shared L2 cache comes with a "smart cache" feature that allows the processor to more efficiently access data stored there.
Data pre-fetch algorithms have been improved.
Further developments in power gating enables Intel to shut down more components of the chip for longer periods of time, than with today's designs.
Perhaps most importantly, Merom is able to combine two high-level instructions and process them as a single unit, and multiple Streaming SIMD Extensions (SSE) instructions that perform uniform operations on multiple data streams simultaneously, can be processed in just one clock cycle
More speed. Less power consumption. Intel promises a Formula 1 racecar than runs with the efficiency of a Mini Cooper. Is this realistic, or is there a catch?
The simple answer: We don't know.
And here is why. First, when we look at all the announcements thus far, it becomes clear that there is little besides promises to back up the company's fresh wave of claims. Intel demonstrated that its new platform is running on notebooks, desktops, and servers alike. But we have yet to believe the company when it states that ICM architecture will deliver what Intel promises. Second, all product demonstrations compared a future product against processors that are available today. Especially in the case of the Woodcrest / Opteron showdown, we know that AMD is unlikely to stand still, and certainly will continue to improve the performance of its processor line. Intel's aiming at a moving target; in fairness, so now is AMD. But once the targets finally line up with one another, their real differences in terms of performance and power consumption therefore may not be as dramatic as Intel portrayed here at IDF.
Speculation will be the principal ingredient of discussions around Woodcrest, Conroe, and Merom (which will be introduced in exactly this order) until we actually can get our hands on a production-ready processor. Will it be faster and more power efficient than Athlon and Opteron when introduced? Perhaps. But here's a thought: Maybe this is the wrong question for us to be asking anyway. The real question is, what does that mean for you, the user? From the limited perspective we've been given this week, it certainly means that Intel Core Microarchitecture catapults Intel into a much more promising future than many had been envisioning. As a direct result, we are likely to see a higher level of innovation in micro processors and platforms, driven by a more competitive environment, at least in the near term.
We continue to expect 2006 to become the most interesting year in the microprocessor industry thus far. If Intel is able to follow through with its promises made at IDF, we have no doubt that this year will reinvigorate enthusiasm for the microprocessor, as well as bring new opportunities for the industry behind it






xtreview is your : Video card - cpu - memory - Hard drive - power supply unit source







we would be happy to answer for your question . if you have suggestion or comment regarding this review our support would be glad to help just join our forum and ask u will get the best answer
to discuss check our forum section :-)
RATE THIS REVIEW