The announcement of sandy bridge processors and chipset 6 series does not mean that Intel will end the production of system with old processor socket. The upper segment, as before, cover the processors LGA1366.
Intel will present 2 new x58 motherboard new version (Rev. 13). The special features of DX58SO2 smackOver II and DX58OG models include the presence of USB 3.0 ports and SATA 6 Gbit/s.
In DX58SO2 is used the power system with digital control. Configuration includes six ports SATA 3 Gbit/s, two ports SATA 6 Gbit/s, two ports eSATA 3 Gbit/s, two ports USB 3.0, eighth channel sound system. The list of expansion slots contains three slots PCI-Express 2.0 x16 , two slots PCI-Express x1 and one PCI.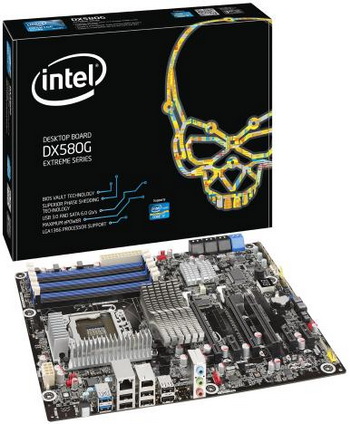 Made on the same printed-circuit board model DX58OG is the lightened version of elder model. It has a simpler power system , does not have ports eSATA, sound system is 6 channel, and the place of the third slot PCI-Express x16 engaged a slot PCI-Express x1.


Related Products :