Our permanent readers for sure know that processors LGA 775 with the closing of contacts can get support to higher system bus, but also to run with the increased supply voltage. 
It is known that the motherboards asus and Gigabyte can work with the soon released in the third quarter processors series core 2 Duo e6x50 with 1333 MHz system bus after BIOS update .But what If Gigabyte will introduce some unconvincing changes in the design of motherboard and Asus will be satisfied only by BIOS update .
One of the active participants in forum xtremeSystems applied the so-called BSEL mod to processor core 2 Duo e6300 (1.86 GHz), which in the normal mode support only 1066 MHz system bus and has the maximum coefficient of 7x.  closing those designated in the figure by red contacts from the lower side of processor it was possible to make this processor with frequency of system bus 1333 MHz. Motherboard support processors with this system bus frequency it was already prepared with the aid of BIOS update .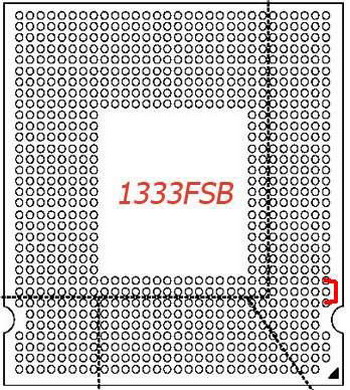 Here is the full-scale photograph of processor kentsfield after analogous modification:
The author of experiment reports that for entire modification he spent 20-30 minutes.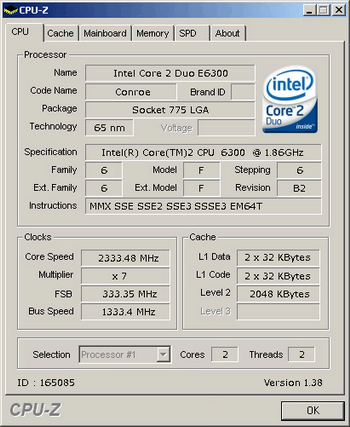 After modification the processor core 2 Duo e6300 found new default frequency - 2333 MHz :-). Naturally, it is possible to additionally increase the overclock in the system bus But as u see there is no special need for this hardware modification , since most motherboard can handle the frequency of system bus 333 MHz without problems.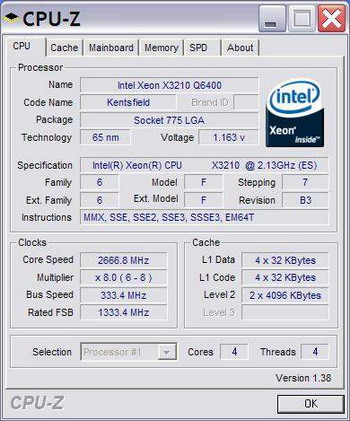 Four core processor kentsfield also passed this modification successfully; however, as a whole their system bus overclock is more complex .


Related Products :