More than a month is past from the announcement moment on the exhibition ceBIT 2011 of GeForce GTX 580 series super overclock from gigabyte company (under the code name GV-N580SO-15I);
This card was presented today, Thus, among the special features it is possible to isolate the use of a printed-circuit board on the technology ultra durable VGA+,  three copper heat pipes with 8 mm diameter, massive aluminum radiator and three PWM fans with the lowered noise and turbulence level). Also the card has 512 core CUDA, GPU frequency equal to 855 MHz (772 MHz in reference model), frequency of shader block equal to 1710 MHz (1544 MHz), interfaces 384- bit memory, and 1536MB video memory GDDR5 standard , which functions at the frequency 4100 MHz (4008 MHz).
Card from Gigabyte support 3- way SLI, dark-blue PCB, support CUDA, PhysX, 3d Vision surround, dual DVI, and also mini-HDMI out.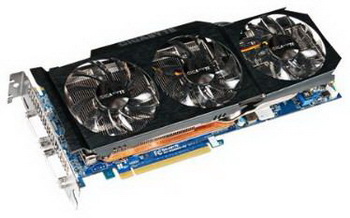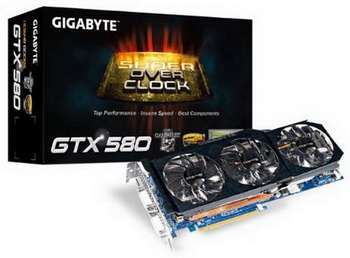 Information about the price, unfortunately, as before is not accessible.


Related Products :