For all fans of Windows operating system currently looking for a tablet computer, the South Korean company introduced Ocosmos Wintel-tablet model OCS9, which is already available for pre-order.  The new device is running 32-bit operating system, Windows 7 Home Premium and is based on a 1.5 GHz processor Intel Atom Z670 (Oak Trail)
Ocosmos OCS9 has the following dimensions: 267 x 173 x 11.9 mm, it is also equipped with a 10.1-inch MVA-TFT touch screen with a working resolution 1280 x 800 resolution, 2GB of RAM, 802.11 b / g / n Wi-Fi, Bluetooth 3.0 , GPS-receiver, front 1.3-megapixel camera, slot for memory cards format MicroSD, two USB 2.0 ports, an accelerometer and built-in battery with a capacity of 3650 mAh enabling longer battery life devices up to six hours.  The tablet comes with 16 GB (for $ 649) or 32GB (priced at $ 749) internal memory.
Also for $ 1049 you can get up to 32 GB version OCS9 with docking station, keyboard ,  case, remote control and O-Bar Smart TV.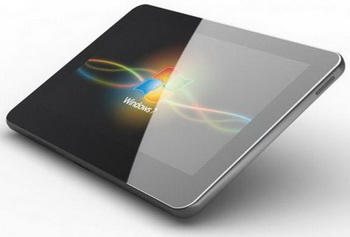 Related Products :