Today appeared photos and video that give a visual representation of the student's prototype tablet Sony electrophoresis with 13.3-inch screen size.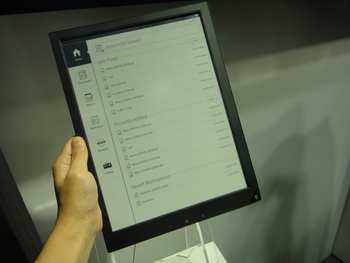 Development, presented at the exhibition in Tokyo EDIX focuses on the use in educational institutions.
The digital notebookd , which uses a flexible screen E Ink Mobius, developed by E Ink, in cooperation with Sony.
The screen resolution 1200 x 1600 pixels and weight 60g ,  production of the screen will starts this year.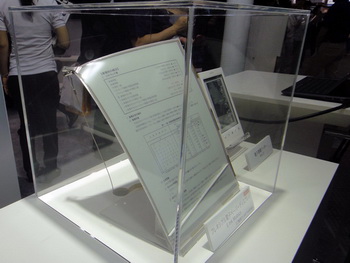 Prototype tablet weight 358 grams and its thickness is 6.8 mm.  Without recharging the battery unit can run for about three weeks.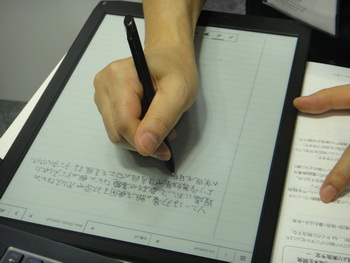 The commercial version based on the prototype shown is expected before the end of the year.


Related Products :