Panasonic has introduced the high end projector PT-EZ770ZE.  New device uses 400-watt bulb rated for 4500 hours in Eco-mode, having a light output equal to 6500 lumens, the coefficient of static contrast - 5000:1.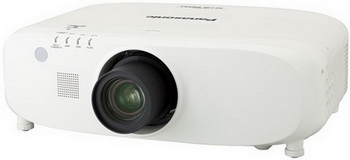 The projector has a built-in 10-watt speaker,  HDMI, DisplayPort, DVI-D, RGB and LAN.
PT-EZ770ZE got a motorized focus, zoom  horizontal / vertical and lens shift.  In addition there is a rich variety of optional lenses, eco-filter advanced design capable of handling up to 15,000 hours, which greatly simplifies the maintenance of the projector and reduces the cost of its maintenance.  Ease of construction of the projector allows easy access to the lamp, even in case of fixing the ceiling mount bracket and the Eco filter through the side panel.  There is also a function of the presentation timer, stop-frame, and digital zoom.

The device support the following proprietary technologies:
Daylight View Basic - for clear images with vivid colors in any lighting

Digital Link - to send images to the projector via twisted pair cable

DICOM Simulation - to turn the projector device for viewing x-rays.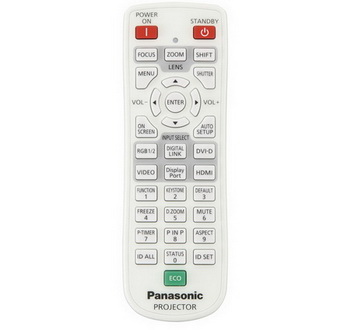 The cost of the projector Panasonic PT-EZ770ZE is not reported.  


Related Products :