Some time ago, on the pages of social networking Fecebook ASUS has decided to show video cards Radeon R9 290X and GeForce GTX 780 Ti series Matrix, which are focused on the most demanding enthusiasts.  
Thus, the frequency of the video card GPU Radeon R9 290X Matrix increased to 1050 MHz, the adapter is on board 4 GB of memory with effective frequency 5400 MHz and 512-bit memory interface access.  To connect monitors provided connectors DVI, HDMI and DisplayPort.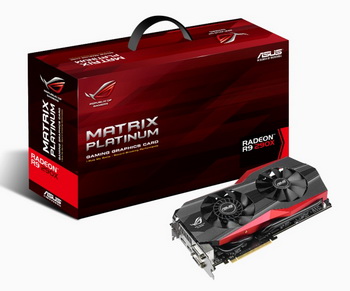 Graphic processor GeForce GTX 780 Ti is clocked at 1072 MHz ,memory frequency is set to 7000 MHz .  Video output configuration is similar to the previous model.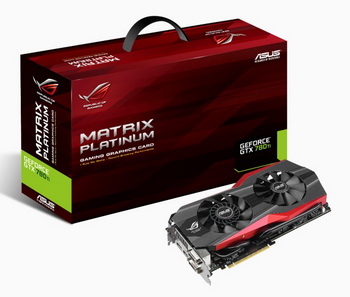 The cards have the same cooling system and a similar structure of the power system.  Separately ASUS notes that video adapted to work in extreme conditions when cooled with liquid nitrogen - LN2 mode is activated by a special lever.  In addition, ASUS engineers have provided defrost system memory chips to save video from the the cold bug.


Related Products :