History of processors falsification has its roots in the nineties of the last century, when it was possible to get faster model after some modifications and changes, and at the beginning of this century, AMD processors were given enough space for such creativity.
After the introduction of packages and holographic stickers fake processors should become a thing of the past, but the German site Heise reports that in Germany and  UK since the beginning of January, it was noted several occurrences of counterfeit processors Kaveri in the boxed version - they were sold through a solid shop Amazon.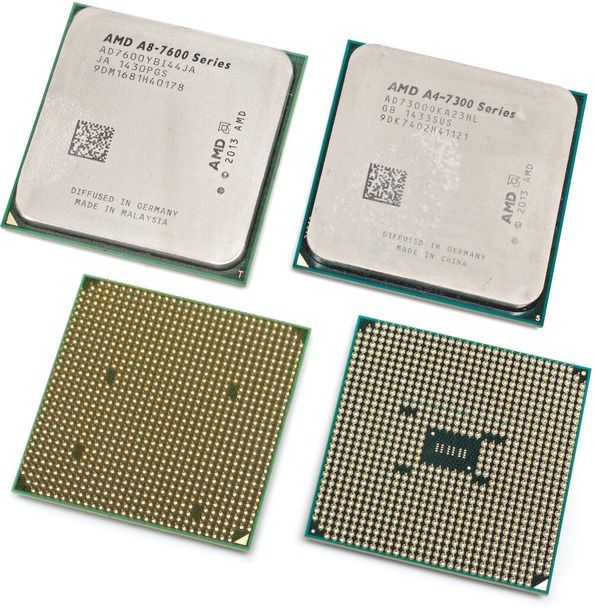 Fake processor is depicted in the photo on the left.  The reverse side gives it a representative platform Socket AM2 +, which can not be combined with Socket FM2 +.  However, attempts to run this processor in the motherboard with Socket AM2 + socket in a particular case, too, were not crowned with success - the system simply does not load on certain stages.  The processor A8-7600 actually turned out to be long removed from production Athlon 64 X2 5200+ (Brisbane).
Studying the box processor that does not show signs of forgery, revealed traces of re-gluing.  Apparently, the attackers neatly trimmed box on the joints and replaced the faulty processor instance that is carried on the cover of the "correct" marking.  Rather troublesome falsification, but it still should remain profitable.


Related Products :