Thermaltake introduced the white version of its body-transformer Core X9, designed for computer enthusiasts.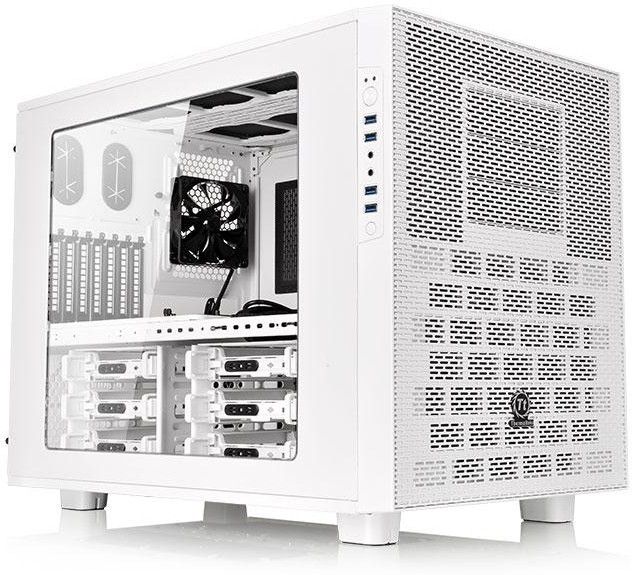 As well as the original version, Core X9 Snow Edition is almost completely disassembled.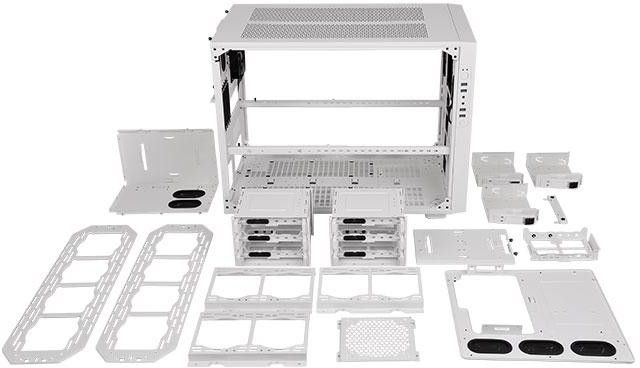 When assembled, the original form of the internal layout is a two-piece: upper is designed for motherboard (supported form factors Mini-ITX, mATX, ATX, E-ATX) , and the bottom is for  the power supply and drives, of which there may be up to three 5.25 "six 3.5" or 2.5 ". It also provides more hidden compartments for one 3.5" and two 2.5 ".
The height of the CPU cooling system must not exceed 250 mm.  The length of the video cards - 590 mm and power supply - 200 mm.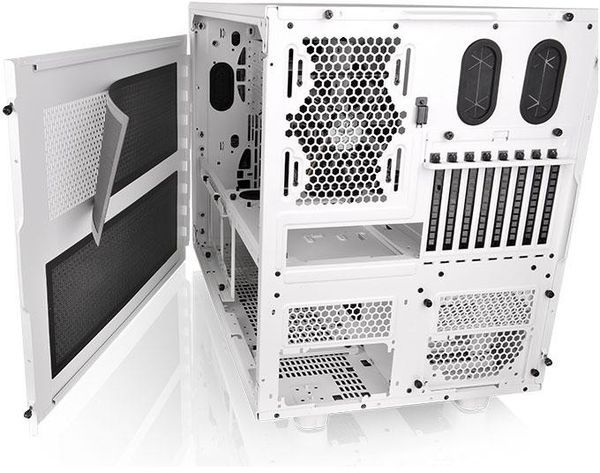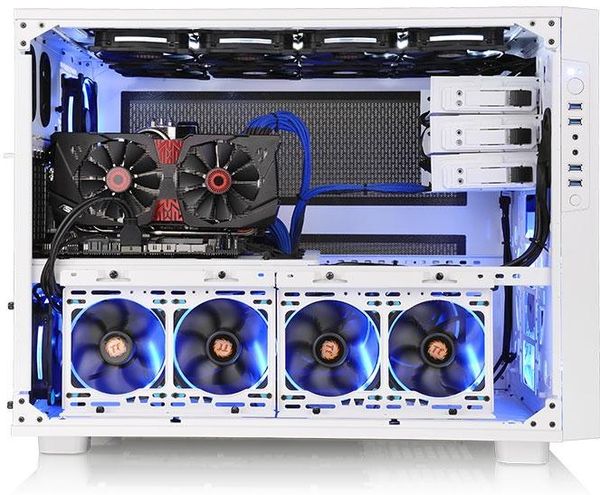 On the top cover may be installed right up to eight 120-mm or 140-mm six or four 200-mm fans, and the total number of fans can reach twenty.  
Case dimensions are 502 × 380 × 640 mm, weight - 17 kg.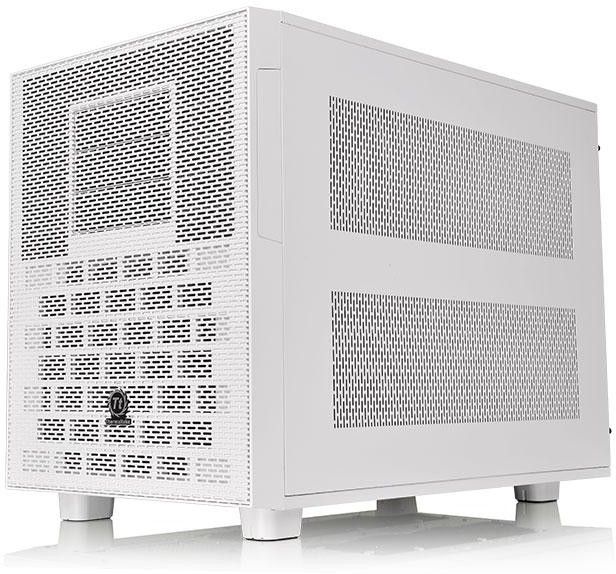 The recommended price is $ 179.99 (the original Core X9 is $ 169.99).


Related Products :