The cooler Scythe Ninja is well familiar . It was one of the first processor coolers using just six heat pipes.
Scythe company recently celebrated its fifth anniversary, and decided to honor this by the production of copper cooler Ninja version, which the Japanese company name under SCNJ-CU1000. This cooler is capable of cooling quad processors in passive mode. Radiator Dimensions remained the same , they still equal to 110 x 110 x 150 mm, but the copper use resulted in increase in mass-instead of the previous 640-665 gr it weighs became 1015 grams. . The 120 mm fan, rotate at 800 rpm speed , and generates 40.17 cubic feet per minute airflow , with low noise level (less than 11 db).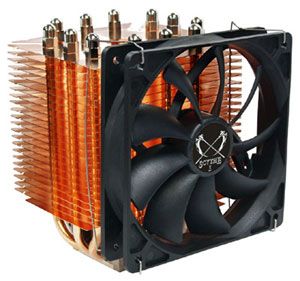 The system can be attached to motherboards with processor Socket 478, LGA 775 or Socket AM2/754/939/940.
In Japan, the cooler is sold at $ 57, European stores propose the cooler for 60 euros.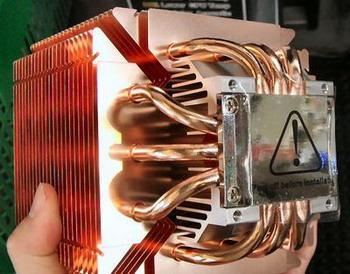 Given that the black Ninja Copper cooler was released in limited availability , this cooler will be the same . Its great weight may pose a risk under certain operating conditions to the structural integrity of the motherboard.


Related Products :