The ban on the publication of Radeon R9 Fury X reviews will be removed only in the coming Wednesday. Associate completely disassembled the video card Radeon R9 Fury X, removing from it the elements of the standard cooling system. Here is the six-phase power system with two 8-pin connectors that can withstand loads of up to 400 A.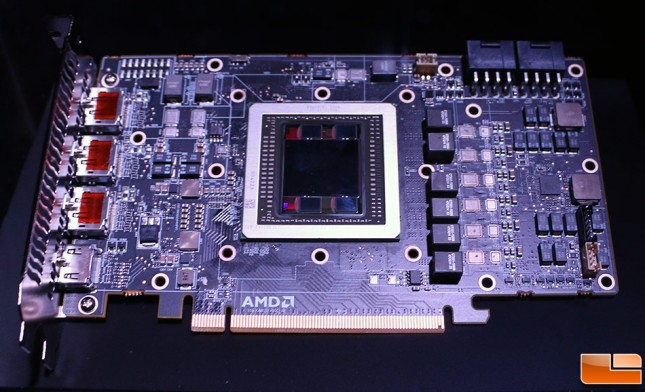 Under the metal frame of the cooling system lies a vast (as this concept is applicable to a compact video card) a metal base on which the water-block with integrated pump. Power elements further cooled copper tube, through which the working fluid is pumped

The base copper water block contact not only with the GPU Fiji, but also with adjacent memory chips. This cooling system, according to AMD representatives  , is able to dissipate up to 500 watts of heat energy. In typical situations using the default frequencies the GPU temperature under load does not exceed 50 degrees Celsius, and the fan Scythe at the remote radiator rotates at a speed of 3000 r / min.
On the packaging graphics processor Fiji can be found the inscription Made In Korea, but the processor and bridge silicon manufactured in Taiwan and in Korea by SK Hynix is available only memory type HBM.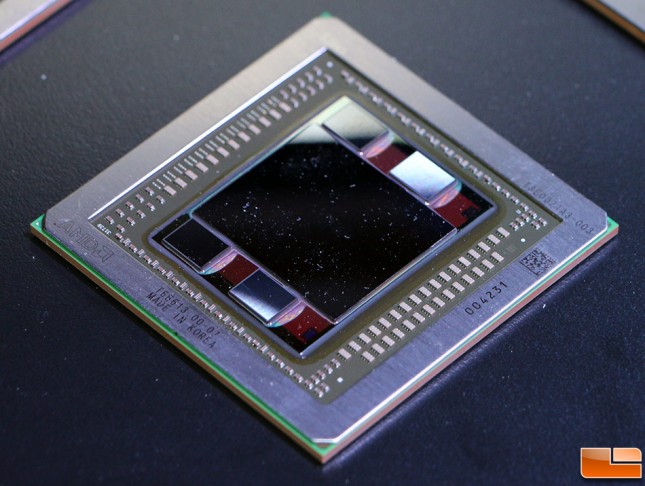 The length of the pipe connecting the radiator to the graphics card is limited to 400 mm.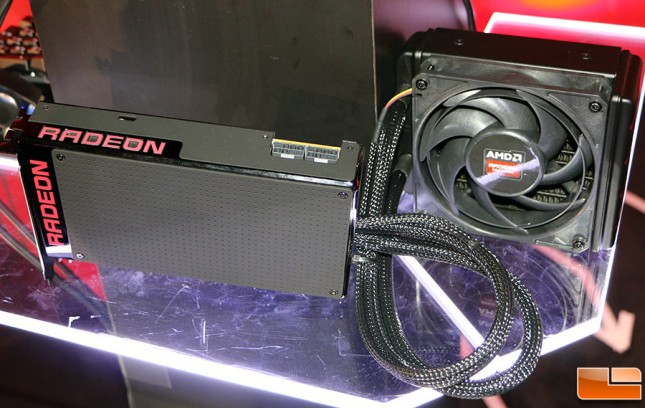 Related Products :