Arctic ,  after its restructuring pays close attention to the development of hybrid solutions that combine water block and fans.  This combination within the same cooling system allows to obtain the required performance at a moderate noise level  , but at the same time save the user from having to refuel and collect the liquid cooling system, because it comes already assembled.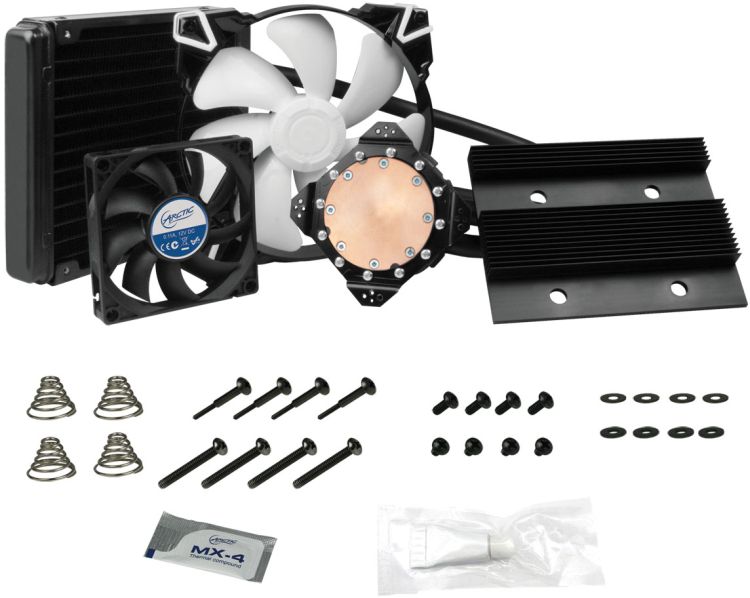 The product named Accelero Hybrid III-140 combines the relative simplicity of the layout with the versatility of application.  Maintenance-free liquid cooling system with the radiator size 140 mm fan and relevant in this case combined with a radiator for power elements are equipped with a fan size of 80 x 80 x 15 mm, and the reinforcing plate to the back of the video card, whose height of the ribs is 12 mm.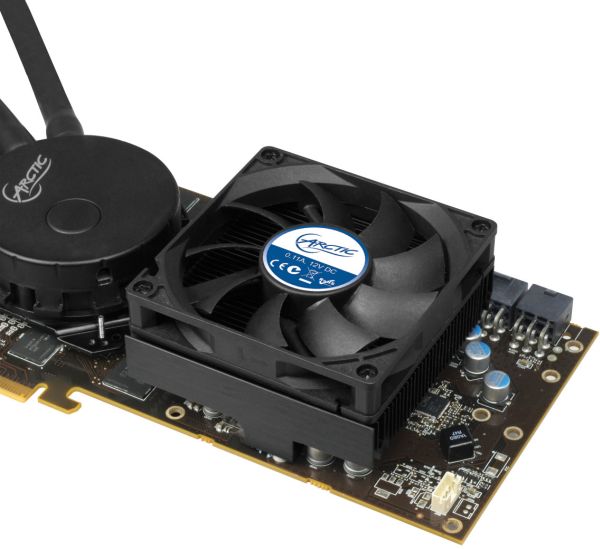 Power elements graphics card heatsink, designed specifically for each model of video cards: GeForce GTX 780 are supported, GeForce GTX 770, Radeon R9 290X, Radeon R9 280X, GeForce GTX 980, GeForce GTX 980 Ti.  Choosing the option to store a complete set, you need to focus on compatibility with the particular graphics cards series.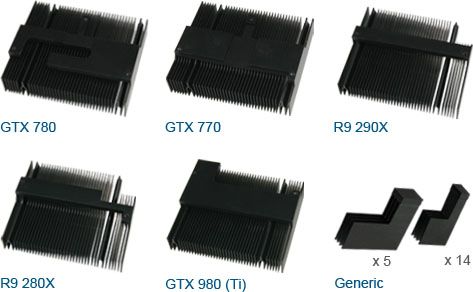 Arctic claims that the radiators of the cooling system are installed without hot-melt adhesive, because they use regular holes in the circuit board and  threaded fasteners.  However, additional thermal pads on the soles of the radiator is also provided.  Apparently, the universal set of radiators in this case is no exception, as a tube with three grams  hot melt supplied is provided.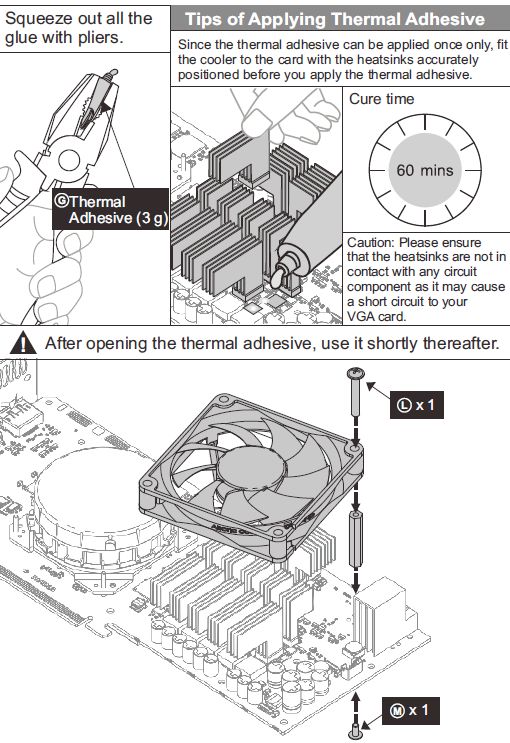 The fan in this case rises above the universal power of the radiator at a special stock, fastened to any suitable hole printed circuit board by means of screws.  Thermal grease Arctic MX-4 is attached to all the configuration options, but it is used for installation of the water block on the GPU.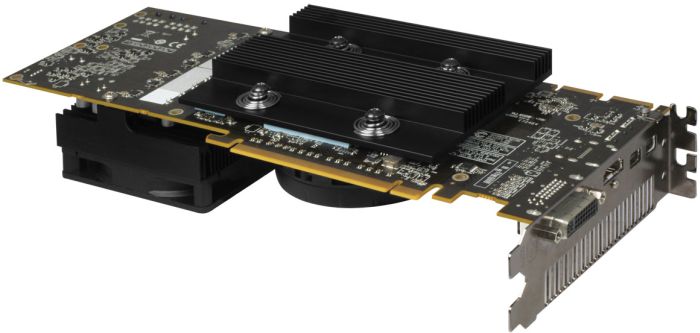 On the reverse side of the video card mounted special plate radiator with dimensions of 120 x 91 x 12 mm, which has four holes for fasteners through the water block.  It weighs 125 grams and is equipped with a disposable thermal spacers with adhesive.  The  water-block have integrated pump, the entire unit to cool the GPU with dimensions 70 x 70 x 28 mm.  

System cooling Arctic Accelero Hybrid III-140 is already available on the website of the manufacturer, it is estimated at $ 120 without taxes.  Declared compatible with the GeForce GTX 980, 970, 960, 780 (Ti), 770, 760 (Ti), 680, 670, 660 (Ti), 650 (Ti boost), 580, 570, 560 (Ti, SE), 550 Ti, 480, 470, 465, 460 (SE) and Radeon R9 380 290 (X), 285, 280 (X), 270 (X), R7 265, HD 7870 (XT, GHz), 7850, 6970, 6950, 6870, 6850, 6790, 5870, 5850, 5830, 4890, 4870, 4850, 4830, 3870, 3850, 3690. The declared efficiency allows the cooling system to remove up to 300 watts of heat energy.


Related Products :