A little more information about the possibilities of GPU computing and accelerator in one person - GPU NVIDIA GP100 we reported by our associate .
HBM chips not visible on all modules with  GP100.   GP100 Supply is unstable, and are limited .  The strange that NVIDIA promises to begin commercial shipments in the US system in two months.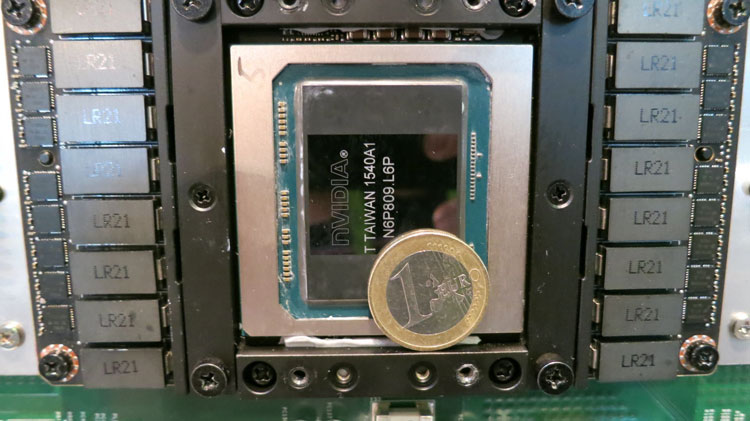 However, the result of the test is pretty good.  If we leave out the timing 100,500 compared to Haswell, the decision on the GP100 show good scaling for two, four or eight processors.  For server systems is a useful quality.  It is hoped that this rule Pascal Desktop generation solutions will work too.
Separately colleagues note that vaunted automobile NVIDIA PX 2 computer with two SoC Tegra Pascal generation were also shown in the form of a carcass under glass.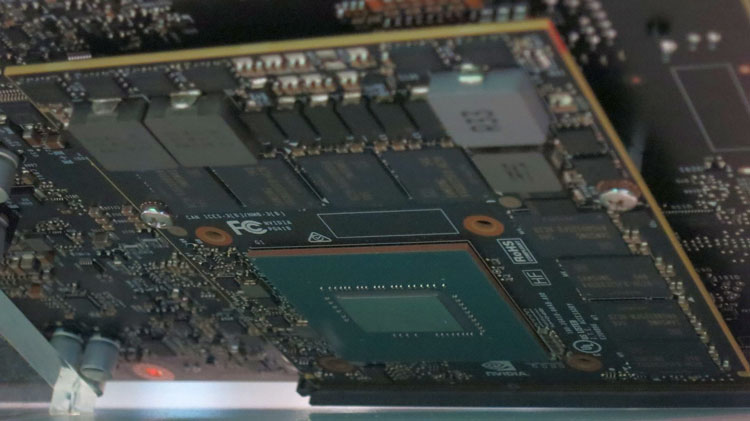 Related Products :