The case itself can be used for passive cooling system acting as a heat sink.  However, most of such body found in mini PCs, which originally preinstalled motherboard with the processor and other components in them.  But there are exceptions.
For example, a new case from the company's DB4 Streacom, that deserves attention not only because of the original performance in the form of an aluminum cube, but also because of the possibility to use it in almost any motherboard Mini-ITX size.  The motherboard is mounted between two side walls of the case and the heat is transferred from the processor to the body walls through the copper heat pipes.  These tubes can be moved along the guide rails in different directions in order to place them just above the CPU socket specific motherboard.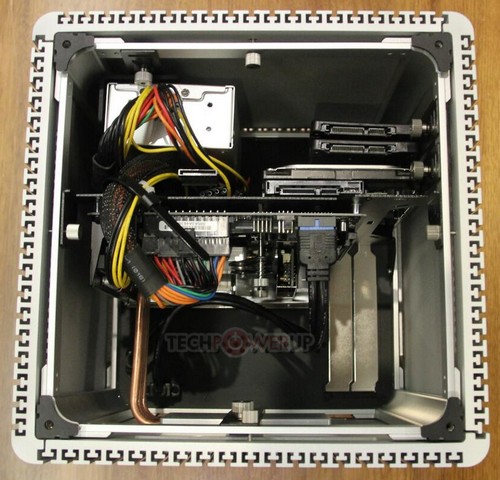 Streacom DB4 has dimensions of 260 x 260 x 270 mm.  The company claims the support of processors with heat up to 65 watts.  It is also noted that the user can install additional heatpipes, when you want to install a more powerful processor.  According to the manufacturer, with additional handsets can be used with processors heat up to 120 watts.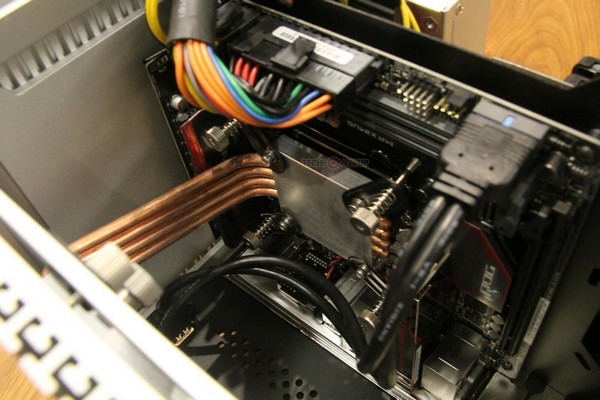 Streacom DB4 came out very roomy.  The user can set up to five 3.5-inch and twelve 2.5-inch drives.  Also, the case has two expansion slots that support board 200 mm long and 110 mm wide.  The slim optical drive can be installed as an option.  The body is not designed for standard power supplies, and supports only the installation of blocks Streacom supply that differ passive cooling and power up to 240 W, which, in general, should be enough for a passive cooling system.


Related Products :