Almost a month ago, the head of AMD demonstrated to the public PCBs Radeon RX 470 and the RX 460 the Radeon reference sample , but the information about the device cooling systems of these cards was minimal.  As it turned out recently, Radeon RX 460 in the production version will be equipped with a decent cooling system  .
At the core of  RX 470 is the Radeon GPU Polaris 10 (Ellesmere) with a truncated amount to 2048 units  stream processors.  The memory bus remains 256-bit, but in the standard version it is connected with only 4 GB of GDDR5 memory type.  However, AMD partners can offer  option Radeon RX 470 with 8 GB of memory.  TDP level not more than 110 watts graphics card allows you to do a six-pole power connector.  Version Radeon RX 470 with 4 GB of memory should cost $ 149, the memory frequency will not exceed 7 GHz QDR.  
Radeon RX 460 in the standard version will sport a large cooler with a fan and a short circuit board, which will make a novelty like a Radeon R9 Nano.  Company AMD Radeon RX 460 is positioned as a solution for online gaming.  The version with 4 GB of memory is $ 119 and the version with 2 GB of memory will cost only $ 99.  At the core of the RX 460 is the Radeon GPU Polaris 11 (Baffin) with 128-bit bus and 896 stream processors.  Graphics card connector for additional power supply is not required, because the TDP level does not exceed 75 watts.
Apparently, Sales Radeon RX 470 and the RX 460 will be the Radeon in August.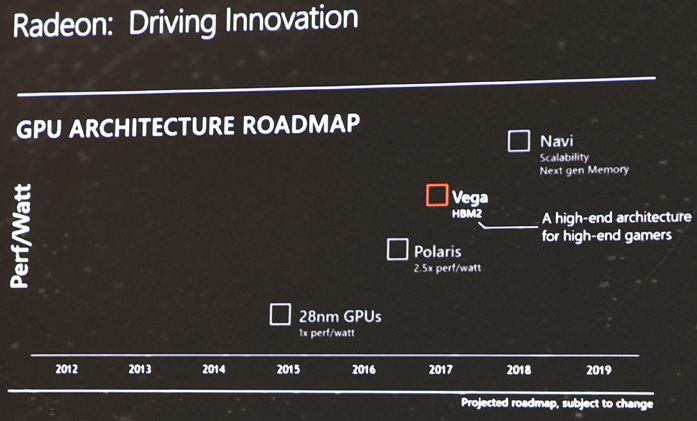 Vega - a graphical solution for the most demanding gamers.  Whether there will be in October this year, some "intermediate"   Vega model with GDDR5 memory or GDDR5X.  


Related Products :