In the test GPUPI 1B title of Absolute Champion yesterday regained Bulgarian enthusiast OLDcomer, united in one system eight operating at frequencies 1280/6000 MHz graphics card Radeon R9 290X.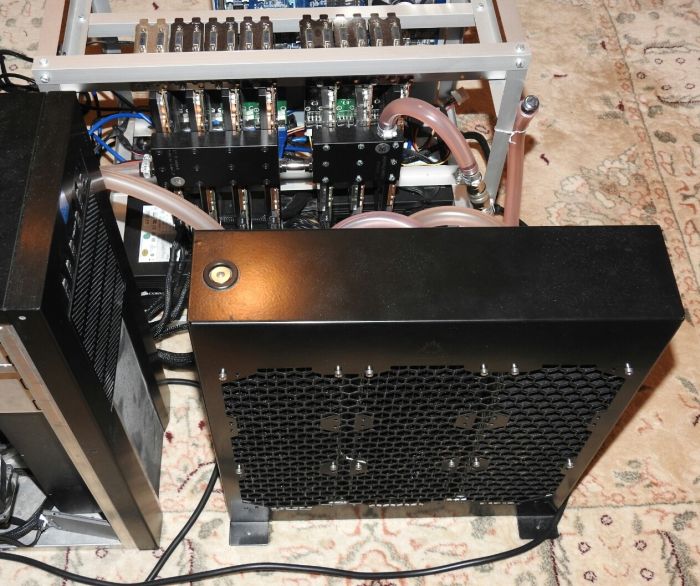 The system, which made the calculation of the number "pi" with an accuracy of one billion decimal in  2,401 seconds, surprised not only by the number of video cards working together.  
Seven cards are located in the outer case.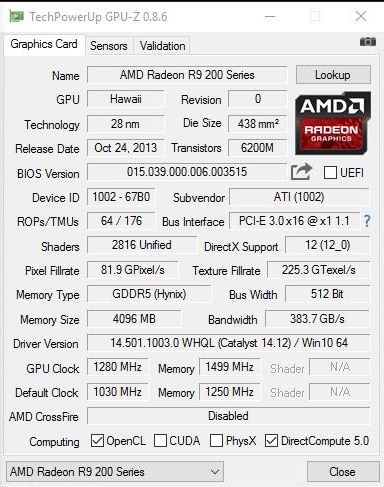 Related Products :