A few days separate us from the official announcement of the Samsung Galaxy Note 7. The successor of Galaxy Note 5 gets bent around the edges of AMOLED-display with a resolution of 2560x1440 pixels, the processor Qualcomm Snapdragon 821 or Exynos (depending on the region), as well as a fingerprint reader and the iris scanner eyes.  Earlier it was reported that the autonomous operation  will provide battery at 3600 mAh or 4000, but today it became known that the capacity of the battery is less than a novelty.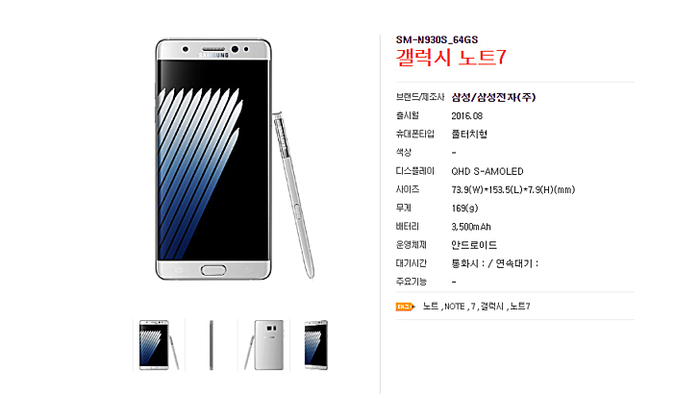 According to GSMArena, the South Korean mobile operator of South Korea Telecom (SK Telecom) has published on its website information about the 64-gigabyte version of the new smartphone Samsung Galaxy Note 7 with the model number SM-N930S.  In particular, the operator said that the smartphone is equipped with S-AMOLED screen with QHD resolution, and battery capacity of 3500 mAh, instead of the promised at different times 3600 or 4000 mAh.  For comparison, Samsung Galaxy S7 Edge is powered by a battery 3600 mAh and Galaxy Note 5 is equipped with a battery capacity of 3000 mAh.  The new smartphone is dressed in body size of 153.5 x 73.9 x 7.9 mm and weighs 169 g.
Recall, the official announcement of Samsung Galaxy Note 7 will be held on 2 August.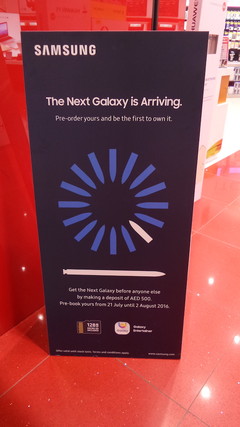 A week before the official announcement in Dubai started receiving pre-orders for Samsung Galaxy Note 7. Who were among the first to purchase the new smartphone can pre-order, make a deposit of about $ 140.  They will receive a Samsung Galaxy Note 7 to the sales start the day with the format MicroSD memory card 128 GB.  A receiving pre-orders for the new smartphone will start and the American mobile operator T-Mobile in the next week.  And, it is possible that the example of T-Mobile will be followed by other major operators and retailers.

 


Related Products :