According to postscript on AMD's website, some of the Athlon X4 860K boxed processors i in the period from July to October 2014 was delivered with wrong labels that mislead consumers regarding the processor clock frequency.
As it turns out, the wrong label reads on the frequencies 3.4 / 3.9 GHz, while the fact that the processor is running at frequencies of 3.7 / 4.0 GHz.  In essence, the buyer gets more than expected.
Nevertheless, the incident AMD chose to make public, just in case, adding that the terms of the guarantee such differences in the description of the CPU performance is not affected.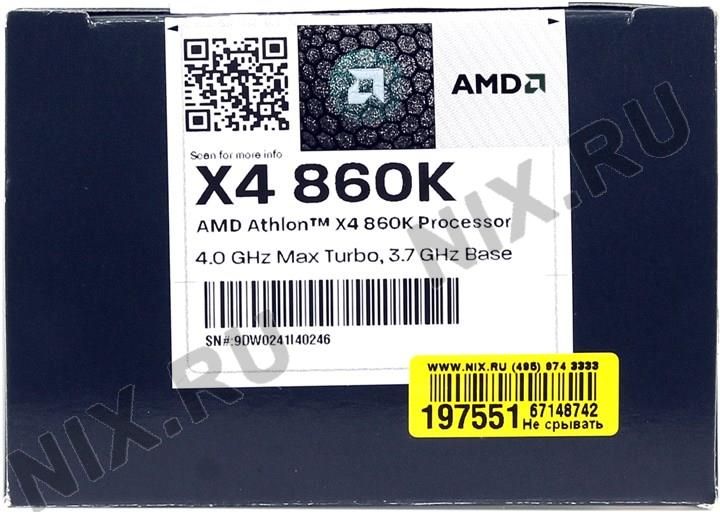 If you dig in the search results Google, you may find pictures Athlon X4 860K processor with different frequencies on the label of the box.


Related Products :