NVIDIA Corporation continues to hold regional conference, GTC 2016 session, each of them showing  unique information.  
Once again, the company confirmed that the generation of computational accelerators Volta will appear in 2018.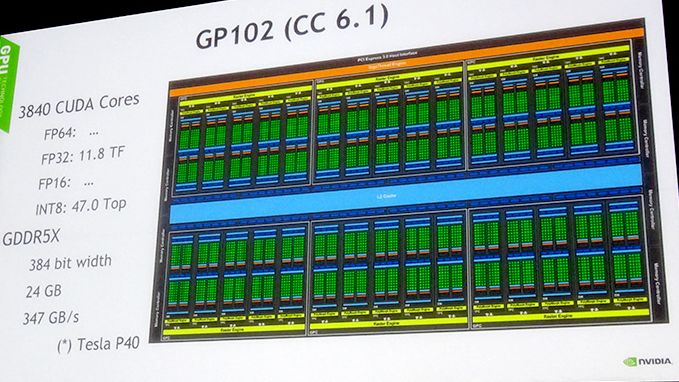 This was followed by a brief description of Tesla P40 accelerator characteristics and GPU GP10 .  It is reported that GP102 uses more sophisticated architecture CC 6.1, while GP100 content CC 6.0.  True, GP100 still combined with faster memory type HBM2, while GP102 content GDDR5X.
Execution units in the graphics processor are arranged GP102 otherwise.
An interesting fact reported HBM2 type memory characteristics, which is used accelerators computing Tesla P100.  As explained by our Japanese colleagues NVIDIA representatives, serial version of the Tesla P100 accelerators have memory bandwidth at 732 GB / s, whereas on the NVIDIA website indicates a lower figure - 720 GB / s.
 

NVIDIA explains this discrepancy higher HBM2 type memory frequency in serial accelerators Tesla P100.


Related Products :