On Friday, Intel announced that it set a record in the number of simultaneously controlled from one computer drones.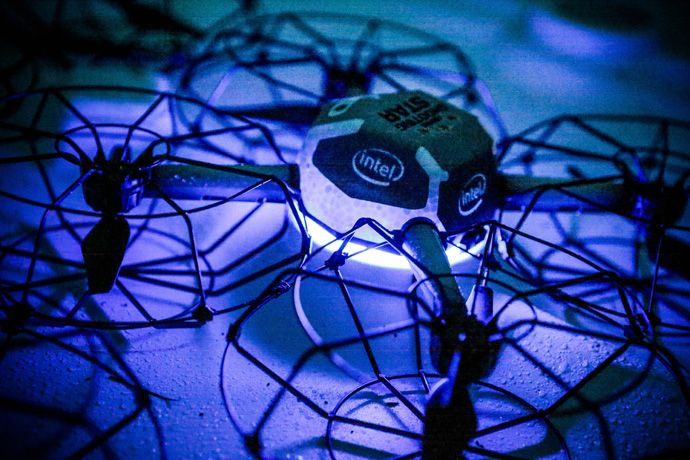 Designed specifically for the illuminative representations aircraft Shooting Star in the amount of 500 pieces soared into the sky and acted in unison to form a line, the contours and  Intel logo. Dynamically changing lighting-RGBW allows such "swarm" to compete with the fireworks, generating up to 4 billion Color combinations.
Each aircraft has a lightweight plastic frame and four blades in a protective cage. Weighing 280 g  a "drone" is able to fly up to a height of one and a half kilometers at a wind speed of 10 m / s. During the presentation of the maximum speed "quadrocopters" up to 3 m / sec. Battery charge is enough for 20 minutes of flight.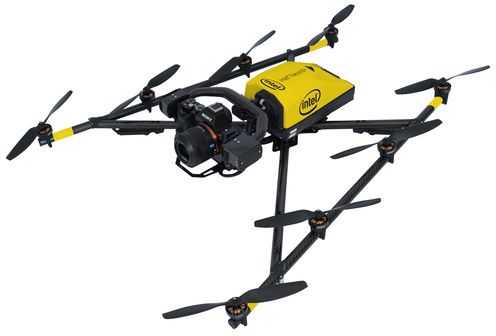 Another Intel device named Falcon 8+ intended for industrial use. Eight propellers provide sufficient reliability - with each side must work on two propellers to ensure the ability of the device to remain in the sky. The control system has triple redundancy in the level sensors used for maneuvering, two batteries allow smooth switch from one source to another. The device is equipped with an advanced remote control.


Related Products :