As part of The Tonight Show Starring Jimmy Fallon ) , head of the US division Nintendo Reggie Fils-Aime , showed the game The Legend of Zelda: Breath of the Wild in the game of the new generation consoles Nintendo Switch.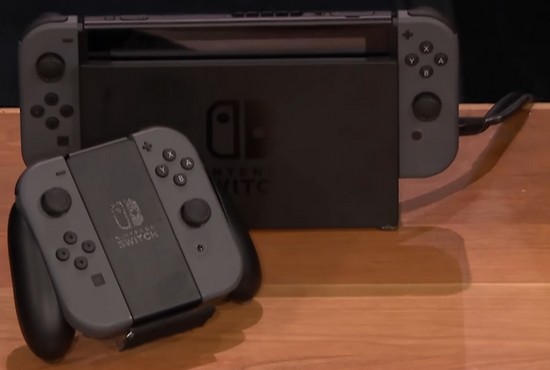 In fact, it was the first public demonstration of a hybrid live console Nintendo Switch.  Reggie Fils-Aime has shown two modes of use of the console: fixed connecting to a docking station, and a mobile.  The transition from one mode to another has taken just a few seconds.  In addition, talk show host Jimmy Fallon, he was able to play The Legend of Zelda: Breath of the Wild.  
Before the console demonstration , Reggie Fils-Aime and Jimmy Fallon showed the game Super Mario Run in iPhone.  This game will appear in the App Store from 15 December.  Another surprise was the appearance on the show creator of Mario and other classic games Nintendo Shigeru Miyamoto , who played with the band The Roots title theme from Super Mario Bros.
Returning to the game Super Mario Run, as reported by Bloomberg, in the light of her imminent release, Nintendo shares rose to its highest level in more than four months.  At the moment, Nintendo shares are not much less than they cost at the time of the shock value because Pockemon GO games.  It is also important to note that the Super Mario Run received mostly positive reviews from leading publications that praised the graphics and gameplay, and according to experts, the game has all the chances of success.  Among the few drawbacks noted only that the game is paid: The first three levels are available for free, and to open the remaining 21 levels, players will have to pay $ 10.


Related Products :