Gigabyte company continues to expand its line of mini PCs Brix and presents a series of compact Brix Gaming GT gaming systems.  At this point in the new series is represented  only two models that differ from each other only graphics cards and RAM size.  And it should be noted that the two new products able to cope with the most "severe" modern games, not only in the resolution of Full HD (1920 x 1080 pixels), but in the QHD (2560 x 1440 pixels) and even in the UHD 4K (3840 x 2160 points).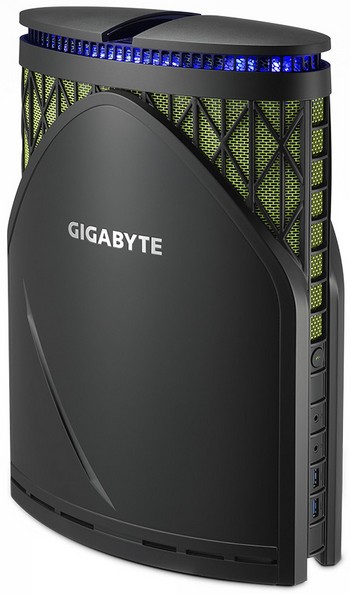 Immediately it should be noted that the Brix Gaming GT is not a mini-computer in the usual sense, because its dimensions are 276 x 384 x 128 mm.  Inside the compact gaming systems located on the motherboard Intel Z170 c Intel Core i7-6700K processor, which adds to, depending on the model, the GeForce GTX 1070 or GeForce GTX 1080 G1 Gaming own Gigabyte production .
Also, the low-end model with GeForce GTX  1070 volume of DDR4-2133 memory is 16 GB, while the top model comes with 32GB of storage.  For data storage provides M.2 SSD 240 GB and 2.5-inch hard drive, 1 TB volume.  Note that the Brix Gaming GT has one more seat for a 2.5-inch device.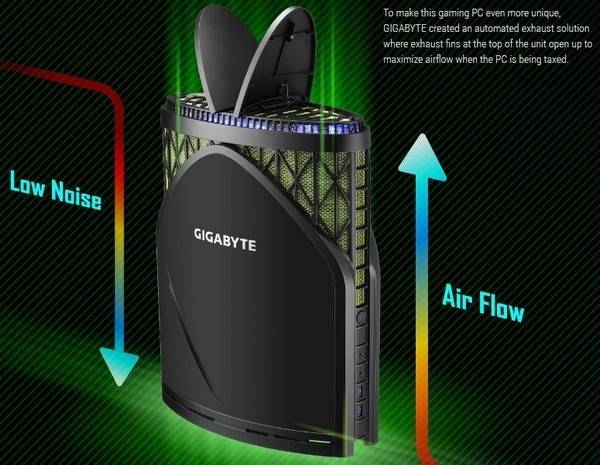 More, we note the presence of the adapter Wi-Fi 802.11ac and Bluetooth 4.0, Gigabit Ethernet Controller Killer E2400, and the audio system based on the Realtek ALC1150 and TI Burr-Brown OPA2134 AMP.  Computer Brix Gaming GT has one port USB 3.1 Type-A and Type-C, and three USB 3.0, and to output the image may be either an HDMI port, a USB Type-C, which has the support of Thunderbolt 3.


Related Products :