The youngest set of AMD company chipset - A320, as is known, has a number of limitations, which was clearly demonstrated by Gigabyte Technology company, placing on its website a description of two motherboards on this chipset.  Therefore, we will not talk about the possibilities of new products, but let's talk about the limitations of the chipset.
So, on each of the boards - GA-A320M-HD2 (form factor Micro ATX) and GA-A320-DS3 (form factor ATX) - there is no M.2 connector for connecting a compact SSD.  The number of slots for RAM is limited to two.  The number of PCI Express 2.0 lines on boards with A320 is only 4, which is twice less than in case of motherboards with X370 chipset.  SATA 6 Gb / s ports are four, of which two are supported by the chipset.  Also, the chipset gives access to two USB 3.0 ports and one USB 3.1 port.  Another USB 3.0 port is organized at the expense of the processor.
The graphic port is HDMI 1.4 only on the GA-A320M-HD2.  The second board has video ports only D-Sub (VGA) and DVI.  CrossFire mode on boards with the AMD A320 chipset is not officially supported, although the motherboard manufacturers have their own opinion on this matter.  So, on the GA-A320-DS3 card, you can start a bunch of two AMD video cards using a full-fledged PCI Express 3.0 x16 slot and a second similar slot, but with only four lines.
Officially, Gigabyte Technology does not disseminate information about the beginning of junior motherboards sales.  The price of new products is also not reported, but it is unlikely to exceed $ 80-90.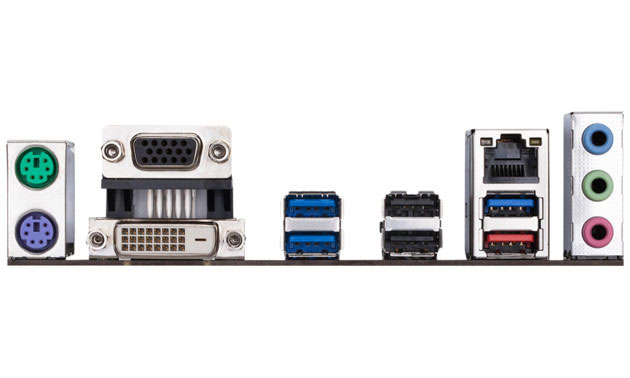 Related Products :