Before the first major announcement of the new AMD desktop processors remains a little less than two weeks.  Perhaps during this time there will be new leaks about the possibilities or characteristics Ryzen processors.   In the meantime, our colleagues offer  images Ryzen real core from recent conference ISSCC 2017.
Image AMD Ryzen core demonstrates its difference from generation Bulldozer core processors.  Now, each core owns its own module to work with integer values and a module for use with floating point values.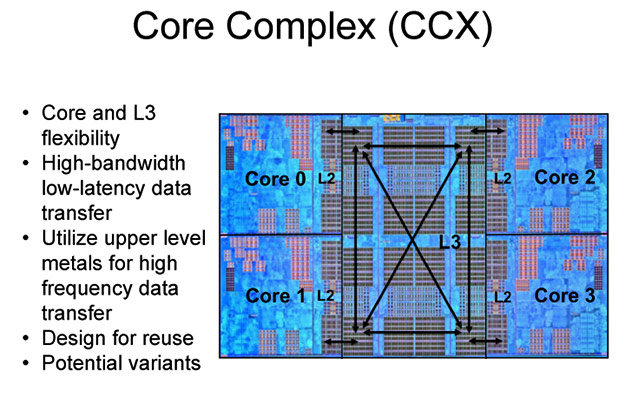 Another important innovation in the architecture of AMD processors will be the emergence of a new branch prediction unit - Neural Net Prediction.  According to the developers, it is trained prediction mechanism, which will help to avoid performance degradation.  Moreover, the sample will be created to study all the time, which will make the wrong choice of instructions more rare.
Also it should be noted already stated earlier the advantage of the new AMD cores over current Intel solutions.  The area of the crystal at four cores Ryzen was 10% less die area with four Intel Skylake cores (44 mm2 to 49 mm2).  With this in mind, as well as for the reason that the 14-nm process Intel provides a denser layout than the 14-nm process technology GlobalFoundries, it can be argued that the design of AMD Ryzen core is not as dense and less complicated than in the case of Intel cores.  


Related Products :