The legendary Nokia 3310 is back in a new guise.  It was presented by HMD yesterday at the World Mobile Congress MWC 2017, which takes place in these days in Barcelona.
As predicted by the sources, a modern version of the Nokia 3310 mobile phone has received instead of the monochrome display 2.4-inch color screen is a QVGA-.  It boasts a record-breaking battery life - 22 hours on a single charge of talktime and a month in standby mode.  Long battery life of the device provides a removable battery  1200 mAh.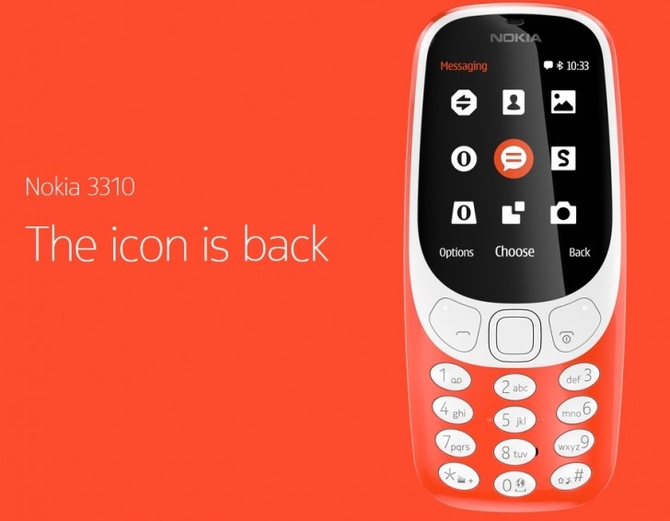 Modern Nokia 3310 has a new version of the game (Snake).
Externally, the new version of the Nokia 3310 is similar to the original and, like its predecessor, is equipped with a physical keyboard below the display.  According to the HMD, they have done everything possible to recreate the original round shape and silhouette of the Nokia 3310. The phone new case is made of plastic.  Its size - 115.6 x 51 x 12.8 mm.
No Wi-Fi,,  no GPS, nor any other "smart" features to which we are accustomed  in recent years.  Novelty boasts a 2-megapixel camera on the back and a slot for MicroSD memory cards up to 32 GB.  Powered by Nokia Series 30+ control.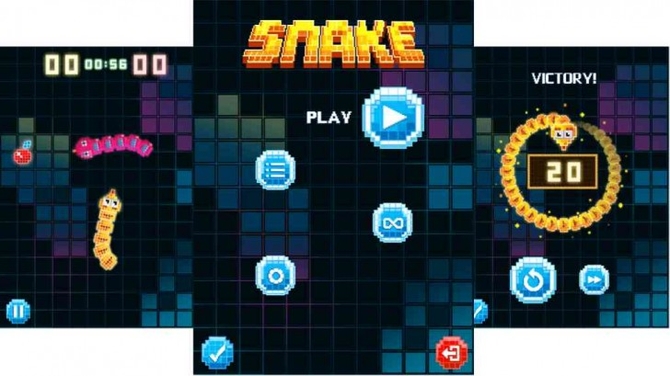 The new Nokia 3310 phone will be available in four colors: glossy red and yellow and matt dark blue and gray.  It will go on sale worldwide in the second quarter this year, priced at 49 euros.


Related Products :