Each manufacturer of cooling systems to the output of AMD processors Socket AM4 was ready to varying degrees.  The Japanese company Scythe described the situation as follows: a number of cooler models were initially equipped with a Socket AM4-compatible mount, so no additional action was required, the early HPMS first-generation mounts required the use of a  mount that Scythe was ready to distribute by mail for an additional charge Amounting to 4 euros.  Standing alone was the Mugen 5 cooler, for which a compatible mount was supposed to be free of charge.
Colleagues from the Japanese website AKIBA PC Hotline recently found two sets of Socket AM4 fasteners for the Scythe processor coolers at the nearby stores.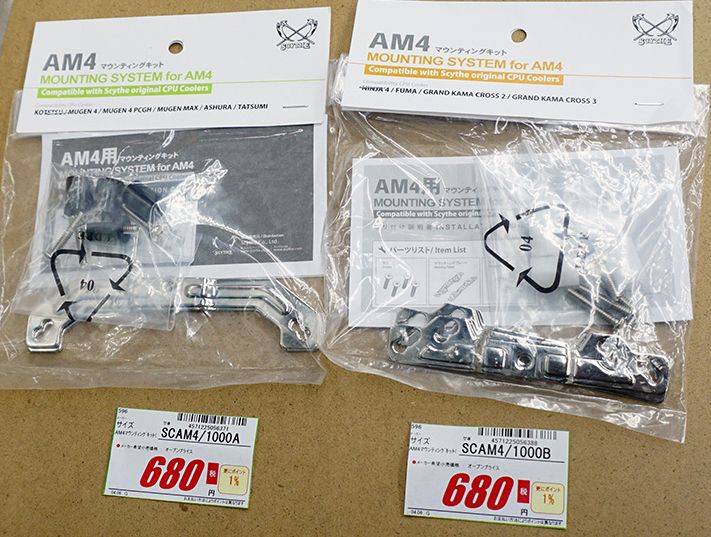 Some coolers require a set of SCAM4-1000A mounts, the rest - in the SCAM4-1000B package.  A list of compatible with each set of coolers Scythe leads in a separate memo.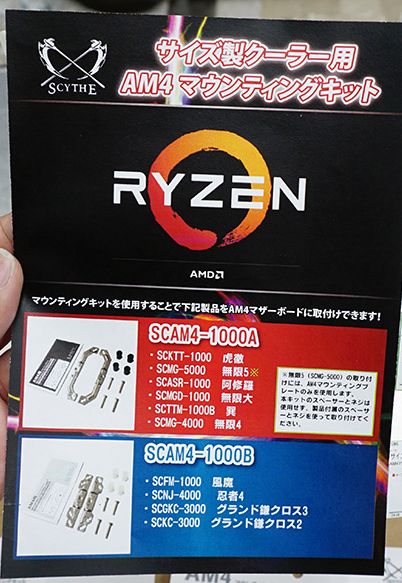 Related Products :