AGM presented a crash test of the protected smartphone AGM X1, which, with the included video recording, was dropped from the drone from a bird's eye view.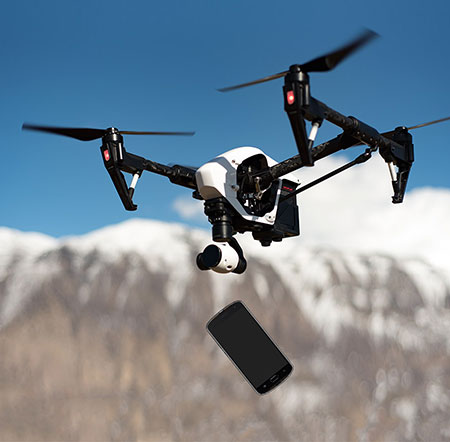 I propose to look closely at the smartphone that participated in this test.  So, the smartphone AGM X1 is, according to the manufacturer, the world's first dual-camera protected smartphone, certified to the standard of IP68.
The smartphone has a 5.5-inch FullHD screen with a Super AMOLED matrix, protected by Gorilla Glass 3 glass, an eight-core Qualcomm Snapdragon 617 processor with a clock speed of 1.5 GHz, 4 GB of RAM and 64 GB for information storage (some of which are under the system ), Support for microSD up to 128 GB, two cameras: the main one - 13MP and the front one - 5MP, and also a battery of 5400 mAh with the function of fast charging.
The cost of a smartphone when ordering in China is $ 300.  

Related Products :