The  echo of the last AMD event for analysts and investors continues to reach us in the form of slides from official presentations, which are now available to everyone on the company's website.  
Since there are different opinions on the timing of Radeon RX Vega video cards  appearance on the market at an unofficial level, it makes sense to refer to the statements of the head of the profile division AMD Raja Koduri .  To begin with, he is proud of the work , and even indicates their approximate number - more than three thousand people.  The chief of the division confirms that in recent years the budget for the development of graphic solutions and the staff of the specialists attracted has been increased.
At the end of his speech at the FAD 2017, Raja Koduri promised that "it should be continued," and on the pages of the blog explained that although the Radeon Vega Frontier Edition can be used in games, he does not recommend doing this because of the high cost of this accelerator.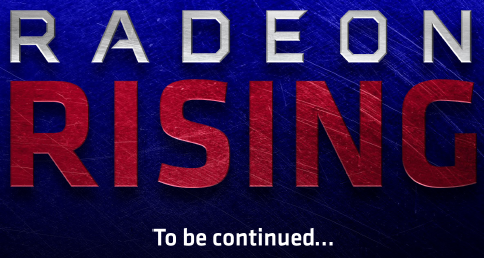 Instead, Koduri encourages game lovers to wait for the release of the profile version of Vega, and promises that the expectation will be rewarded.
Raja Koduri is going to take part in the session of questions and answers in Reddit today.


Related Products :