On NVIDIA site appeared the news about the initiative of Q-Max, which will contribute to the appearance in the market of ultrathin gaming laptops of a new generation.  Of course, the term "hyperfine" here needs to be applied with an eye on the overall dimensions of gaming laptops of previous generations, the absolute leadership is not claimed by the new family.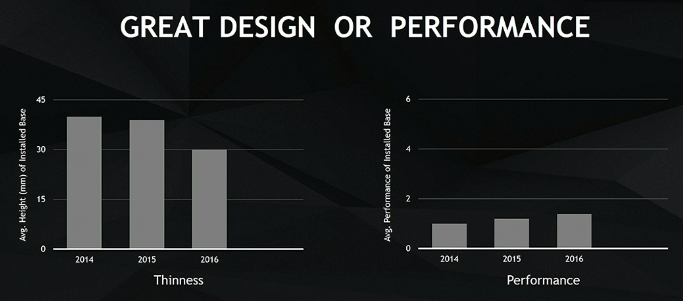 The history of the development of gaming laptops, according to the head of the company, always meant the choice between a small thickness of the case and high speed.  To obtain both, both simultaneously it was possible only with considerable reservations.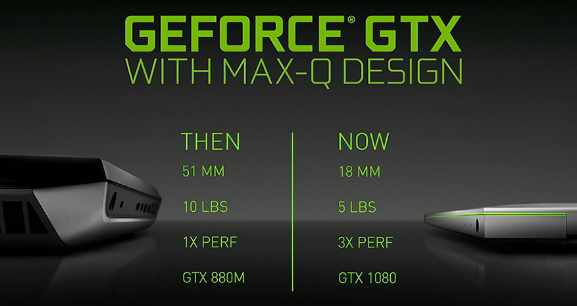 The Max-Q initiative, created within the framework of which gaming laptops will appear on the market since June 27 this year, implies optimization of performance in order to reduce the size and weight.  The thickness of the case can be reduced to 18 mm, and the mass of the gaming laptop hardly exceeds 2 kg.  At the same time, there will be a mobile version of the discrete graphics solution GeForce GTX 1080 inside. At the opening of Computex 2017, Asus gaming laptop created on these canons was demonstrated (pictured right).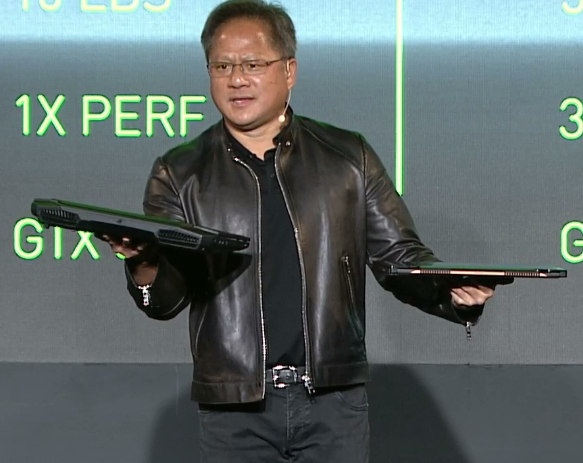 According to the speaker, this notebook Asus is 60% faster than the Sony PlayStation 4 Pro game console, while it is equipped with a TV tuner.  As explained by NVIDIA, optimization within the Max-Q initiative implies choosing the most beneficial settings in each particular game, using the most advanced cooling systems and flexible power management.  In other words, a lot depends on the software component.  The company had to work with drivers.

Related Products :